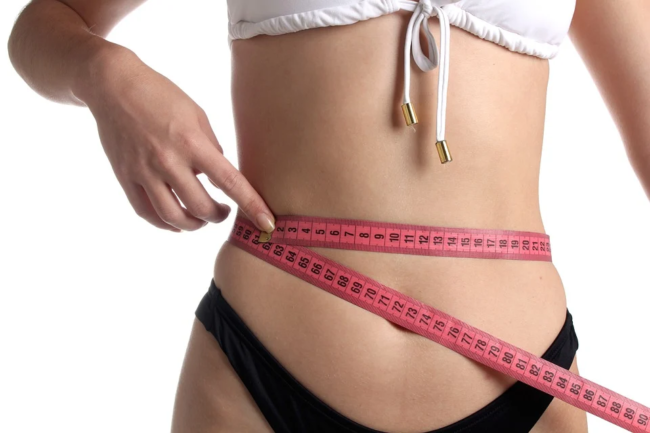 So, you're finding it difficult to hit the gym often or do your crunches at home, perhaps because of your busy schedule, or you've just been lazy lately. Unfortunately, it seems your belly fat may be showing the consequence of this predicament. Stubborn belly fat can be a pain and even more frustrating when you can't stick to a routine. This may leave you wondering if you can tone your stomach without all the exercise. And yes, you can! Here
are some habits to help you achieve this.
Stop relying on temporary solutions
Many people look for supposed "quick fixes" to get rid of belly fat when they cannot work out. For example, people resort to waist trainers or ab machines to burn fat. But waist trainers only squeeze your torso for a temporary change in appearance, while using ab machines doesn't give you permanent results. Once you stop using them, don't be surprised to see the fat reemerging.
Instead of relying on these temporary options, invest in more permanent solutions. Of course, exercising is essential, but if you can't make time for that, you may find various body contouring treatments and technology-based treatments like Emsculpt to be more effective options.
Keep stress and anxiety at bay
If you're a super busy person, you probably deal with stress every day. But stress and anxiety are some of the most common causes of weight gain, especially around your belly. That's because they can lead to an overproduction of a hormone called cortisol. Cortisol stimulates fat and carbohydrates in your metabolism, leading to an energy surge and increased appetite. Also, elevated cortisol levels can make you crave salty, sweet, and fatty foods with extra calories, so keep this in mind.
Fill up on fiber and protein
Fiber is essential for optimized digestive health. Incorporating more of it into your daily meals can help minimize constipation, stomach gas, and bloating issues. Because vegetables are a great source of fiber, be sure to make them a regular part of your meals. You can also snack on fruits like bananas and apples, as they have high fiber content.
Aside from fiber, be sure to add more protein to your meals. Protein does more than feed your muscles; it can stabilize your blood sugar to prevent energy crashes and resultant belly fat accumulation. That's because stubborn belly fat can also result from blood sugar imbalances, so keep this in mind.
Avoid eating late dinners
It's time to break the unhealthy cycle of eating late dinners. Studies suggest that continuously eating or snacking late results in a bulging belly. Even worse, eating late and going straight to bed makes it difficult (if not impossible) for your digestive system to break down the calories you consume. That leads to the body storing them as excess fat, especially in areas around your belly. Even if you eat early, it helps to stay clear of stomach-bloating beverages so you can drink more water instead.