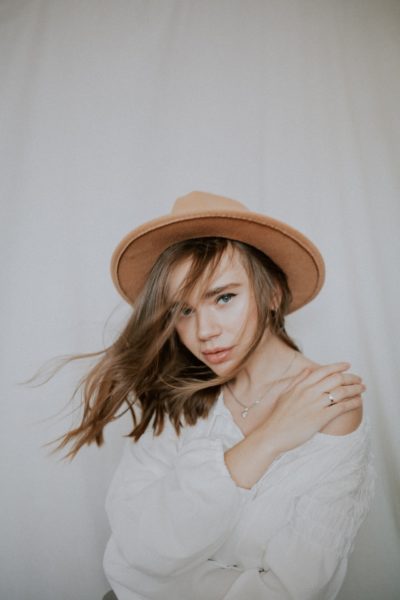 The way that you dress can have an enormous impact on your confidence levels, either giving you the self assurance that you seek to grab every opportunity with both hands, or force you to try and blend in with the background as you watch from the sidelines. Fortunately, learning how to upgrade any outfit in a matter of seconds doesn't actually have to be as difficult as you might initially imagine, as there are in fact a number of innovative ideas that you can make the most of to transform your look in no time at all. So, if you're interested in finding out more, then simply read on! 
Choose The Right Shoes
First and foremost, it's absolutely vital that you can take the time to choose the right shoes if you want to stand any chance of putting on the most amazing outfit, as your style needs to remain on point from your head to your toes! Putting on a killer outfit only to partner it with a pair of old, worn out trainers will no doubt make you look unkempt and unfashionable, so don't make the mistake of giving up once you reach your feet. There are so many attractive shoe options that you can invest in to make outfit creation easier than ever, starting off with a pair of tennis shoes for the ideal preppy style. You should have a pair of stilettos or some kind of heels to spice up more casual outfits, as well as some winter boots that you can wear during the cold weather – ballet pumps will look ridiculous when it's snowing outside! If you take the opportunity to invest in minimalistic style shoes then you'll find it easier to build beautiful outfits, as you will be able to match them up with almost any type of clothing or accessories that you own.
Add Amazing Accessories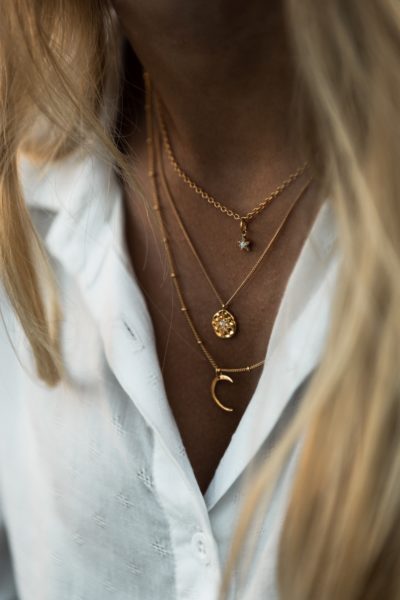 Adding amazing accessories should be your next port of call when attempting to upgrade your outfits like never before, as something as simple as a statement necklace can transform your look and offer a whole new feel. A statement necklace can help to tie your outfit together, drawing the eyes towards a sparkling centerpiece that finishes your outfit with a sprinkle of luxury – what's not to love?! Not only can you utilize necklaces, but also earrings, bracelets, rings and so much more! You can even take the time to browse Rolex or Patek watches if you want to take your outfit to a whole new level, as they're sure to catch a person's attention and leave them green with envy of your look. It's important that you can remember not to go overboard when it comes to adding accessories, as wearing too many different rings or necklaces can make you look tacky. It's best not to mix precious metals together, as many people find that gold and silver clash horribly and would look upon your combination with total fashion distaste.  
Finish With A Beautiful Bag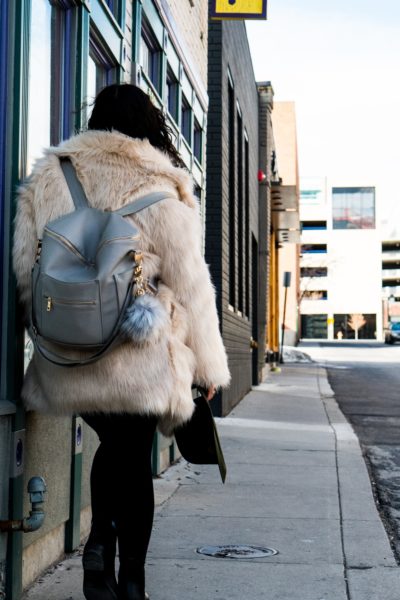 Last but by no means least, you can instantly upgrade your outfit by adding a chic bag that excuses class and style. A handbag can contribute massively towards the overall aesthetic value of your outfit, as it can complete your look and offer a more intense personal flare. Bags come in all shapes, sizes and styles, with gorgeous leather shoulder bags ideal for casual coffee runs and more pristine and expensive designer bags that are instantly recognizable. If you have a Birkin or a Chanel slung over your shoulder, then fashionistas from far and wide will immediately notice your commitment to the cause. Adding a bag to your look can encourage you to look more mature too, so this is something that young stylists fresh onto the fashion scene might like to consider to be taken more seriously.
Learning how to upgrade any outfit in a matter of seconds has never been such a simple task when you can take the time to utilize some of the brilliant ideas that have been carefully described above! Start by choosing the right shoes for your look, as you need to work from the ground up to ensure you can cover your entire outfit properly. Next, add some amazing accessories for a hint of luxury, and be sure not to forget the perfect hand bag to finish off your jaw dropping aesthetic. You'll be more confident than ever when you can create some amazing outfits to throw on, so what are you waiting for?