When it comes to your oral health, any problem can be a little embarrassing. It's one of the most visible parts of the mouth, so it can be easy to see a lot of the issues that affect it. However, there are some issues that can't be seen that are just as, if not even more, embarrassing. We're talking, of course, about bad breath.
Of course, everyone experiences bad breath from time to time. It's when it becomes a much more common part of your life that it becomes a problem really worth dealing with. Here, we're going to look at some of the steps you can take to make things fresh again.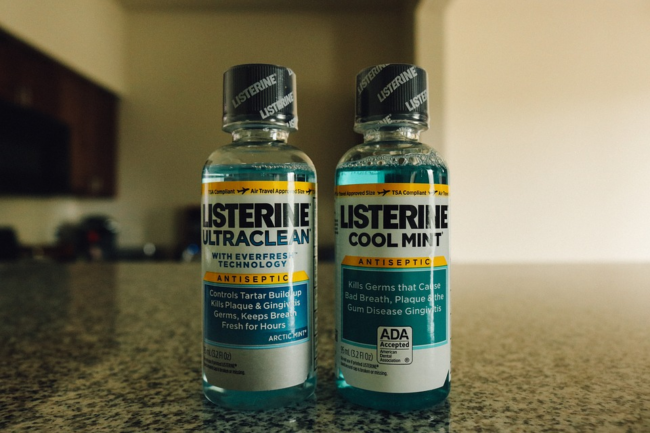 Getting anti-bacterial with it
The smell of bad breath is most often caused by bacteria that multiply in the mouth all the time but go into overdrive after eating or drinking. Brushing your teeth after every meal can help you manage that bacteria. While mouthwash isn't quite as essential as brushing, when it comes to bad breath, it can be a lot of help. Antibacterial mouthwash, in particular, is going to get the crux of the problem. If you don't have access to mouthwash, then rinse your mouth out with water after you eat or drink anything, especially anything sugary or acidic.
Flossing is just as vital
Flossing is another vital process for helping to keep halitosis (the medical name for bad breath) at bay. For one, brushing and rinsing can't always reach every part of the teeth. What's more, food can get trapped between your teeth. When it's there for long enough, it will start to decay, which will produce even more foul-smelling bacteria. Flossing at least once a day is crucial, but you might want to do it after meals and electric floss can make the process much more convenient. You can cut down on the time it takes to floss properly, while also making it easier for those hard to floss teeth, such as those that are a little out of alignment.
Take care of that tongue
Bacteria don't just spread on the teeth and gums, it also affects your tongue, as well. In fact, the tongue can actually be much more a problem for some people, as the sulfur-producing bacteria most commonly behind halitosis typically spread the fastest on the surface of the tongue. There are multiple ways to clean your tongue, whether it's with a toothbrush, a tongue scraper, or mouthwash. You might have trouble doing it without gagging at first, but as you continue to do it, you will better be able to manage around your sensitive spots.
If you have dentures or retainers, clean them too
Anything that you put in your mouth on a regular basis is going to get all of the same bacteria that is in your mouth. As such, even if you take care of your own mouth especially well, if you're putting in dentures or retainers that are still covered with the bacteria in question, you're still likely to have bad breath. Thankfully, there are plenty of denture cleaning solutions, and the same for retainers. Use them on a frequent basis and they should be just fine.
Hydration is key
Dehydration is a major factor in promoting bad breath. This is because your body isn't able to provide saliva without water in the body and it's this saliva that's supposed to do the job of naturally fighting against bacteria in the mouth. This is why things like sugar-free gum are so effective at fighting bad breath. But even this gum isn't going to work if your mouth isn't able to produce saliva as it should. So, aside from rinsing your mouth with water on a more regular basis, you should also make sure that you're drinking plenty.
Mind what food you're eating
Of course, your breath can be affected by what you eat, as well. Coffee breath is very a thing. Onions, garlic, and other particularly pungent foods can stick around and linger in the breath, as well. If you eat these regularly, you might want to ease back on them for a while. Rinsing your mouth out can help, but the smell can come from deeper than the back of your mouth, too.
The tips above can help you manage bad breath if it's a recurring problem but if they don't help, you should consider going to see the dentist. There can underlying issues making the problem much worse that you should always consider having looked at.