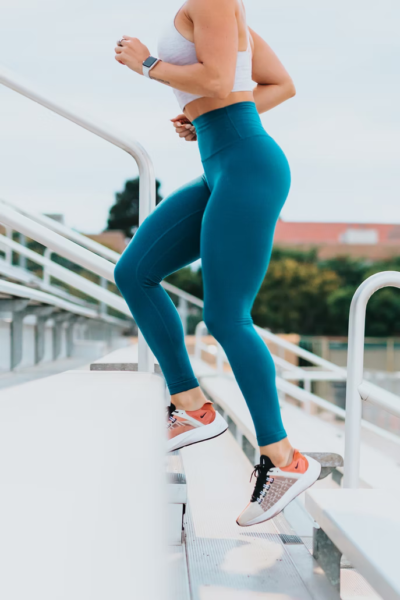 Not having the proper gear can make working out tough. Furthermore, different styles of clothes might be required for different sorts of exercise. So, what nine items should you include in your workout wardrobe?
Leggings: Long and Short
Leggings in a variety of lengths are ideal for wearing both indoors and out, regardless of the weather. You want to choose fabrics that are breathable but yet offer a range of thicknesses to accommodate the colder months. It is preferable to wear leggings since they stick to the skin rather than dangling loosely off the body and risk being caught in a machine at the gym. Choose the best body-fitting gear available since this will provide you with a visual representation of how your body currently looks and therefore will drive you to tone up the areas that want tightening.
Joint Supports
The condition of your joints deteriorates as you grow older. As a result, it is worthwhile to invest the money on a few different types of joint support. Ankle supports, knee supports, and wrist supports are all available in the form of kinesio tape, as support for any other parts of the body that are susceptible to damage. In particular, they are useful while you are training and don't want to create any difficulties, but they are also useful in general since they offer you with the extra support you need to avoid accidents.
Headphones
A nice pair of headphones is a must for any gym session. Good headphones and energizing music may make all the difference in the world when it comes to working out. Make sure to pack your favorite headphones – whether they're little earbuds or big over-the-ear models – before you leave the house.
Reusable water bottle
Maintaining proper hydration is critical during workouts, so have a bottle of water nearby. Reusable water bottles are safer for the environment and keep water cooler longer. If you're looking to increase the amount of water you consume each day, consider buying one with time stamps printed on the side to motivate you to consume more water.
Deodorant
This is a no-brainer. Prevent B.O. using a softly scented deodorant before, after, and during your workout. Whether it's a vegan formula or a medical strength version, have deodorant on hand.
Wide-toothed comb
Keeping a wide-toothed comb in your workout bag will help you avoid irritating tangles. Gentle tools like this one are ideal for tenderly untangling your hair. However, be careful to detangle from the bottom up to avoid any unwanted hair damage or breaking. The less you pull on your hair and the more likely it is that your knots will become intertwined, the less damage you will do to your hair if you start from the bottom up.
Sports Bra
When it comes to keeping your upper body comfortable, a sports bra is a must-have. It also makes activities such as sprinting and jumping up and down more enjoyable and manageable. It could be worn alone or tucked into a tank top for a more casual look. Wearing your regular bra is acceptable, but because you'll be dripping with sweat, most regular bras are not constructed of the breathable materials found in sports bras. You don't want to destroy a high-quality bra, do you?
Trainers
Selecting the appropriate footwear for exercise is vital since various sports demand a range of characteristics. For the majority of exercises where there is a lot of impact, you'll want a trainer that can support your ankles and shins. As far as the effect of the hit is concerned, these are particularly sensitive body parts since the repetitive movement might result in painful and catastrophic injuries. However, the appropriate sneakers do not have to be prohibitively expensive; so, do not mix branding with functionality. Trainers can cost a lot, but they'll last you for a long time, so it's a worthwhile purchase.
Trainer Socks
Making your own trainer sock by rolling your socks rapidly loses charm. When you're heading to the gym or participating in a sport, it's a good idea to have a few pairs of trainer socks on hand. You should avoid layering over your regular socks since this will take up valuable shoe space and cut off your blood flow. Instead, wear thin socks under your regular socks to ensure that your feet have adequate circulation.
So if you're planning on hitting the gym in the near future, be sure to fill your wardrobe with these workout products.