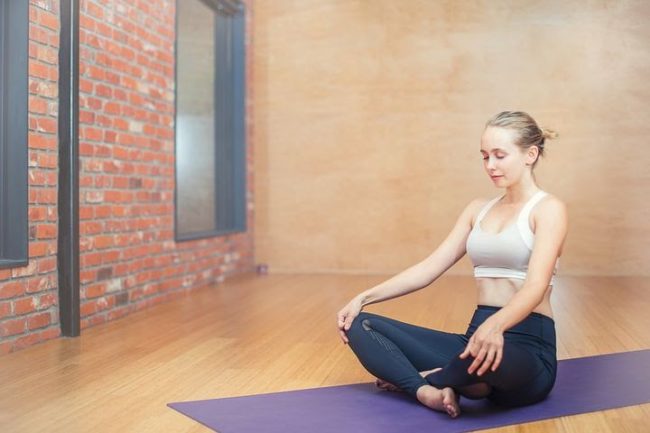 Correct breathing is an essential component in yoga, and the sooner you learn about it, the higher your chances of reaching your goals. Typically, an adult takes about 12 to 20 breaths every sixty seconds, forming the foundation for how much oxygen is taken during yoga. The secret is, yoga breathing is not the same as your regular air inhalation and exhalation. It requires mastering for the best results. Below is a discussion on how to do this.
Alternate nostril breathing
This type of breathing involves focusing on each nostril at a time. In yoga, each nostril represents something. For example, breathing in and out only through the left nostril is described as chandrabhedi pranayama. This technique is believed to cool the body while stimulating the right side of the brain.
Breathing through the right nostril is thought to send heat around the body while invigorating the left side of the brain. It is named the suryabhedi pranayama. People who have practiced yoga for years believe alternate nostril breathing creates a balance within the body. Others also believe that it tones the nervous system to ensure the overall mental and emotional health of yoga participants.
Breathing retention
Although the description contrasts with what breathing actually is, this technique is still classified as a yoga breathing method. It involves breathing in deeply and holding on to inhaled air for a few seconds. This is believed to improve a person's lung capacity while ensuring increased oxygen supply to vital organs in the body. In yoga, this technique is employed to deal with stress withdrawal. Therefore, while you take in a deep breath, you imagine it as swelling of your anxiety.
You assume that you breathed all the stress away during the exhalation process. This process can be repeated three or more times until the participant feels gradual muscle relaxation. This is one of the indications that the breathing retention technique is producing positive results.
Thoracic breathing
Thoracic breathing is the same as shallow breathing. This form of breathing is what most people are known to use regularly. Also known as default breathing, yoga participants begin their sessions with this technique to draw minimal air into their lungs. After which, they progress from this stage to deeper breathing, as indicated in earlier points above.
Clavicular breathing technique
The bone between the shoulder and neck is known as the clavicle. It is from this bone that this breathing technique is derived. Clavicular breathing concentrates on taking in air without moving the shoulders. Therefore, the only movement is supposed to be in the clavicles and thorax. Finally, this method allows yoga participants to increase self-awareness levels.
Abdominal or diaphragmatic breathing
This breathing method is considered deep, intense and involves specific muscles to get it right. Diaphragmatic breathing focuses on the diaphragm, abdominal muscles, and stomach. When you inhale, the stomach is supposed to expand with the help of your lower abdominal muscles. While breathing out, the expanded stomach gradually relaxes, and the muscles are involved. This is a deliberate deep breathing method meant to induce relaxation and calmness.
The next time you take part in a yoga session, these breathing techniques will hopefully come in handy.