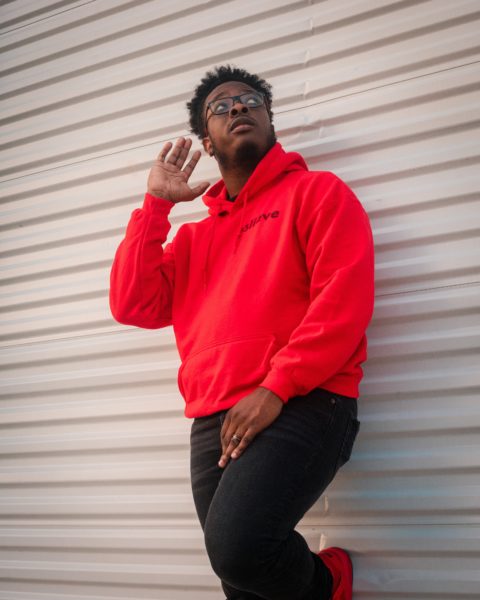 For people who don't experience challenges with hearing loss or deafness, there is a whole world of things that we take for granted. Take the simple act of having a conversation with a friend or associate. So much of what we're saying isn't bound by just words. Rather, it's how those words are spoken and expressed.
We use tone, inflection, speed, volume, and intensity to determine how our messages are transmitted and the intention with which they are received. But if you have hearing loss or you're deaf or you have a loved one that experiences these challenges then you'll know how that what most of us never have to think about, is a daily reality of millions of people all over America.
Now, technology has made it much simpler to communicate with people with hearing loss and also for them to communicate with the rest of the world, but there are still many challenges that people face daily when interacting with the world. Hearing health and how we want to improve on that especially as we get older, is just another way we can look to improving our overall healthcare.
"Blindness cuts us off from things, but deafness cuts us off from people" – Helen Keller
While much has changed in society since the legendary Helen Keller first published her book and did so against all odds, people have become far more empathetic towards people who experience hearing loss or deafness. But there is yet much more left to do and accomplish.
Some of the daily challenges that people experience with hearing loss include not being able to hear public announcements, being confronted with people who start speaking slowly and animatedly when they realize they're speaking to someone with hearing loss, social exclusion, isolation from social situations, and gatherings, being in the dark and feelings of depression and anxiety.
But, did you know that just about all of these issues can be confronted and improved on dramatically if not entirely eradicated completely, just by people being more empathetic and understanding of these challenges. Communication is the basis of all human interactions, albeit on various levels and for different reasons, and when one knows how to make a few simple changes to how we seek to interact with each other, the results can be quite encouraging. You might find communication tips helpful.
Understanding Deafness or Reduced Hearing
For adults, the implications of hearing loss are challenging enough but this becomes exponentially more difficult to navigate in children and young people. When we consider how fundamentally human spoken communication is, we'll begin to see the reach that effective communication has on our lives. When hearing is damaged or absent, young people are deprived of an opportunity to interact and experience their environment.
Young people with hearing issues or deafness won't necessarily be able to interact with their peers the way others would. They can't necessarily relate to the latest songs or movies in the same way their friends do. When going on field trips with schools, they may not be able to hear the ocean or a river or a waterfall, birdsong, or a crackling fire. All of these elements are essential building blocks to the way we experience life and not being able to fully dial into them could have a dramatic impact on the overall lived experience of our young people.
Mercifully, society has changed in many ways when it comes to understanding the impact that reduced or diminished hearing capacity can have on the people who experience it, but there is still more that we can do. A more empathetic attitude towards people with deafness or hearing loss doesn't just benefit them, but it also allows the rest of us to experience empathy and humanness in fuller and more complex ways.
According to the National Institute on Deafness and Other Communication Disorders:
About 2 to 3 out of every 1,000 children in the United States are born with a detectable level of hearing loss in one or both ears, and
Approximately 15% of American adults (37.5 million) aged 18 and over report some trouble hearing.
This means that we will all likely have contact with someone either in our wider community or directly related to us, so it makes sense for all of us to exercise a little more empathy and a willingness to learn.
Remember that people are, after all, just people and we all want to experience a richer, fuller life despite what circumstances we have to face in pursuit of those goals. Communication increases our knowledge of and understanding of the world around us, so learning a new way of doing that so that you might improve someone else's human experience is not entirely altruistic – it could also change your perspective too.