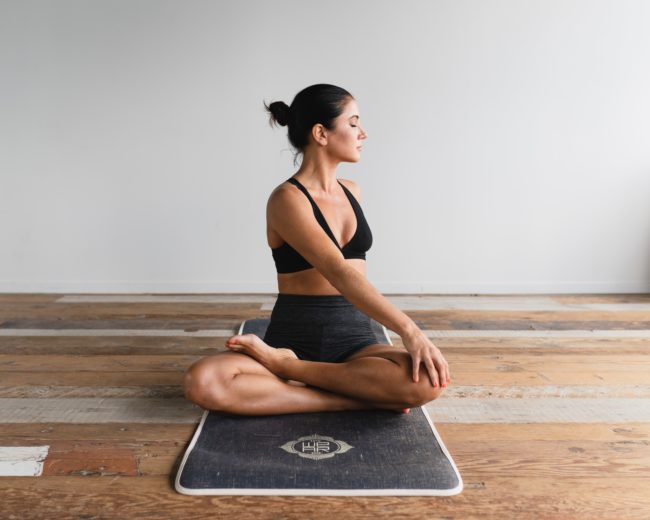 There can be very few among us who have not, at one time or another, made a short-term decision that went against our better judgment. Whether that decision is about one quiet drink turning into an impromptu night out, or sitting up scrolling on our phone when a news story has just broken, one way or another we've internally told ourselves "I'm going to regret this in the near future", and we've gone ahead with it anyway. For many of us, the feeling is that we've achieved maturity when we hear that voice telling us to make the right decision, and we listen to it. That voice is our body telling us, from experience, what to do.
Listening to your body is not always the easiest thing to do. It's certainly not always going to be what you want to do. But as you go through life and experience more of those "I probably shouldn't…" situations, it becomes clear that there are benefits to letting your body tell you what to do. That begins with knowing how to read what your body is telling you, and the tips below will help with that.
Hangovers are your body's revenge for a poor decision
It's often said that a certain amount of red wine is good for the heart, and that other alcoholic drinks have their benefits for your body. And that is absolutely true, but the keywords there are "certain amount". You know enough, logically, to know that those benefits are not multiplied by increasing the amount that you drink. If you didn't know, then think back to any hangover you have ever had. Even thinking about it is probably enough to make you feel uncomfortable – and reading about why that happens is instructive.
When your body metabolizes alcohol, one of the processes that occur is the turning of ethanol into a substance known as acetaldehyde. To make a long story short, as ted.com makes clear, acetaldehyde is a low-grade poison, and its effects are to make you experience hot and cold flushes, nausea, and an increased heart rate. Add to this the fact that your body is undergoing detox – and therefore withdrawal from a quite potent drug – and it adds up to a deeply unpleasant sensation. Now bear in mind that your body is doing this in order to protect you from a worse feeling, and it's pretty clear that you need to listen and learn.
You'll notice things get easier when you take healthy decisions
When you choose to prioritize healthy options, you may feel that the sense of virtue that comes with the decision is a scant reward for doing the right thing. However, it is important to pay attention to everything you do for the next 24 hours. When you say no to a big takeout dinner, notice how the lack of processed ingredients means you feel less bloated the following day. When you turn to goodnature.com and embark on a juice kick rather than going for a subscription beer service, your organs and joints will be eternally grateful, and you'll be spared the cytokine storms that make you feel sick and tired. You'll have much more endurance, and everything – from work to simply making conversation – gets easier.
When you're not eating and drinking the right things, a feeling of low-level discomfort can fast become the norm, and you may not even notice it on a day-to-day basis because you've gotten used to it. It's when that feeling goes away – which it will with the healthy choices you can make – that you will understand what your body is telling you. Listening might sound easy, but the truth is that it takes practice and listening to positive reinforcement as well as negative.
Sometimes, feeling sub-par isn't your fault
If you're living right and still not feeling your best, then it's all the more important to listen to your body. Sometimes, you may have persistent pain or nausea despite doing all the things you're supposed to do. If this is the case for you, then it's time to discuss things with your doctor – because pain, nausea or any other discomfort is often your body's way of telling you you're ill. Reporting your symptoms to a doctor is often the single most important step in getting a diagnosis. That may be a completely benign diagnosis, or the news may be that something is more seriously wrong – but either way, knowing sooner will allow you to deal with the outcome speedily, correctly and definitively.
Your body is forever telling you things, and most of our responses to these messages come without thinking. However, sometimes it will need to really drive the point home, and it's vitally important that you listen to it at these times. That way, you'll be able to give your body what it needs, and it will thank you for that.