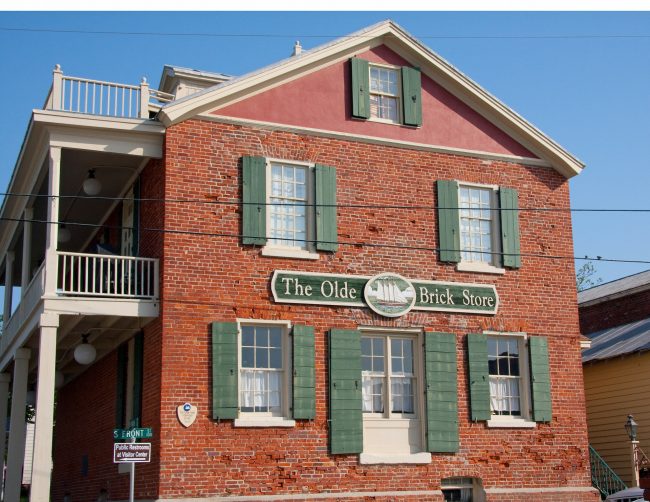 With moneylenders tightening their grip on borrowers and prices of everything rising steadily, most business owners struggle with increasing debt. This is why businesses must take the necessary steps to avoid or reduce their debt. Even though businesses can also file for bankruptcy, this may take up lots of attorney fees and may cause lasting damage to the business and the credit scores of the owner. Here are ways that businesses can get out of debt.
Increase revenue
When struggling with debt, you should look for ways that you can generate additional income for your business. A good plan will enable you to boost your profits so that you can pay off your loans fast. However, be careful and avoid sharing information on increasing revenue with anyone not involved directly with your company. This is because word of mouth tends to spread fast and your business sales, agreements, and contracts may be negatively affected when your customers get a hint that you are having financial challenges. You can achieve this by having a sale or even seeking successful referrals from your existing clients.
Reduce unnecessary spending
It is crucial to identify the areas of the business that got you into debt and deal with them. If your clients are not paying up on time or your monthly expenses are too high, you should find ways of dealing with this. You can consider dropping unnecessary expenses like expensive phone systems and office space to save money. You can also free up money by selling off any unused scrap or office equipment.
Reduce on charitable giving
When your company is facing financial problems, you should avoid giving unnecessary discounts and temporarily stop charitable giving. The desire to help other people is an admirable and good trait. However, at such a time, you should think about your business and channel all the extra cash to paying your credit. Having extra cash can help you ease your tension and stress by getting debts off your back. When your financial status is out of the red, you can resume your charitable events or giving.
Reexamine your budget
If your business debt keeps piling up, this is an indication that your business budget is not working out as expected. You should create a budget that suits your current financial circumstances. The monthly expenses of the business should be able to cover more than just the fixed costs like utility bills and rent. It is important to devote much of the profits or revenue that you make to paying off your current debts. There are many accounting software that can help you to keep track of your business budget, for example, Quicken or Quickbooks, ProfitCents, and NetBooks.
Talk to your creditors
You can talk to your creditors about the current financial challenges that your business is currently facing. You can then request them to offer you better payment terms to pay your loans with ease. You can also request for a reduced debt settlement amount or a payment plan from your creditors. You should make sure that you get a payment plan or monthly repayment amounts that you can fulfill without fail. This is important because you do not want to have a new payment plan with your financiers and end up defaulting. For additional details, check out nationaldebtrelief.com.
Consider debt consolidation
Just like personal debt consolidation, businesses can also combine several loans with varying interest rates into one loan with reduced monthly payment or interest. This is an important step, especially for businesses that are dealing with different loans at the same time. Consolidating your debts will enable you to save time and you may even get a lower interest rate because you will only be paying off a single debt.
Payoff smaller debt first
Businesses can reduce debt by paying off their small debts first. This popular debt reduction technique is known as the snowball method. It involves payment of loans with smaller balances first before settling accounts with large amounts. This means that you concentrate on paying the minimum amounts on all accounts, but pay more money for accounts that have the smallest balances and settle them within the shortest time possible.
Seek advice
You can seek the assistance of credit counseling organizations to assist you in handling your overwhelming business debts. There are many nonprofit organizations that provide debt-management support to consumers and small business owners. If your debt issues are complicated, it is advisable that you seek advice from a bankruptcy attorney. You can also seek professional debt management companies to help you in negotiating better payment terms with your creditors and assist in handling any inefficiency.
Use stack method of debt payment
The stack technique involves paying off the debts that have the highest interest rates before the ones with lower interest rates. Minimum payments are made on all credit accounts, but owners strive to clear the loans that have the highest interest rates first. This method of debt repayment may seem frustrating, especially if your loans have a longer repayment period. However, you will end up paying less money in the long run, compared to businesses that choose to pay high interest loans over the agreed upon period.
Look at available options
Regardless of the benefits of debt consolidation, this approach is not suitable for all businesses. This is because you may have to put up your assets as collateral for secured debt consolidation. In addition, not every business owner qualifies for unsecured consolidation, especially those struggling with poor credit scores. It is important for business owners to research thoroughly and determine a method of debt consolidation that will suit the needs of their company.
Whether you are handling late payments by clients or reduced company sales, different issues can make business owners feel overwhelmed by debt. Business debt is like an unwanted weight that is easy to get but challenging to lose. This is why you should adopt the aforementioned guidelines to help you pay off your debts for good and avoid damaging your credit and financial status, or giving up a company that you built through your hard work and determination.