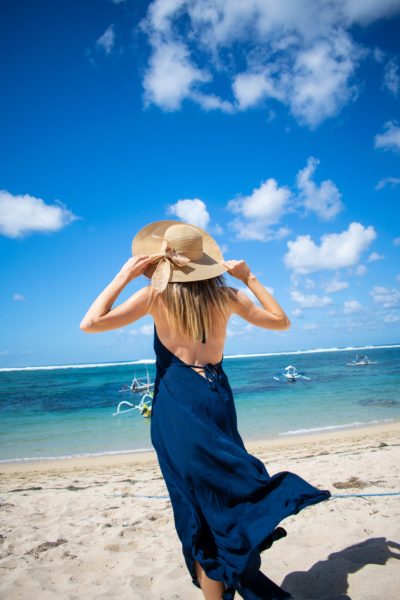 There are plenty of women who welcome the high temperatures, longer days, and massive amounts of sunlight. Other women feel exposed, ashamed and anxious as the summer months arrive before they've sculpted the perfect physique. It doesn't matter where you are on the spectrum. You can curate a summer wardrobe that makes you feel amazing. To make this happen, include the following tips in your closet curation process.
1. Consider Your Schedule
Take a look at all of the plans you've made for the summer. Consider the plans and activities you'd like to enjoy this summer. This helps you to plan your wardrobe accordingly. If you know that you'll be spending a lot of time in the air-conditioned cubicle at work, make sure you keep a few cardigans and blazers on hand. Layering will help you to stay warm inside. If you plan on attending an outdoor restaurant for dinner, you can wear light, sleeveless blouse to cool off.
2. Choose Breathable Fabrics
Breathable fabrics will help you to ensure that you're comfortable as the temperatures rise. Thanks to incredible brands like Ibkul, it's possible to find fashion-forward, feminine pieces that feel great and provide sun protection with cooling technology. This is especially helpful when you're spending time outside. Whether you're going for a walk, gardening, or enjoying an outdoor festival, wear breathable and loose fabrics like cotton. Use the steamer to loosen up wrinkles in linen and silk garments for a more polished appearance as well.
3. Tailor Your Pieces
It doesn't matter what size you are when you get your clothes tailored to fit your body. Tailoring automatically makes you appear more polished and put-together. Even if you want to buy inexpensive pieces at the local thrift store, a tailor can rework those pieces to make you look like you're wearing high-end designer pieces.
4. Focus on Classic Pieces
To build a strong, solid wardrobe that will last for a long time, it's important to collect the essential items first. During the summer months, shorts tend to be major staples. Purchase denim shorts that make you feel good. You can also purchase shorts in materials like khaki, spandex, and silk. When you diversify your options, it's easier to grab a pair to wear with some heels, sneakers, or sandals. A classic white t-shirt will always be a year-round staple. The same concept is true for a white button-down blouse. A few button-down blouses in different colors like red, navy blue, and black will always work for any season. Don't be afraid to pull out some of your tried-and-true pairs of pants. Black cigarette pants, denim jeans, and athleisure yoga pants are versatile and fun to dress up or down.
5. Always Accessorize
Even if you're wearing a simple t-shirt and jeans, add accessories to complete the look. Throw on a layered necklace, a watch, and a great pair of earrings. If you'd like to elevate the look, even more, wear a wide-brimmed hat and a great pair of sandals or heels. Don't forget about your purse. Right now, crossbody purses are having a major moment as many women like to move about without holding anything in their hands. Develop a great collection of fun costume jewelry, real pieces, and statement items to diversify your look.
As well as statement pieces of jewelry to accessorize with you should definitely invest in a good quality pair of sunglasses. You can get all types of sunglasses these days so you don't have to worry about them clashing with your outfit. Even if you don't wear them properly, they are a great way to hold your hair back from your face.
If you are struggling with your eyes and need to wear glasses then finding sunglasses might be a little trickier, but not impossible. This website gives you great ideas for prescription sunglasses. They offer great value for money and have many sought-after brands.
6. Have Fun with Trends
Each season, the trends change. This is one of the reasons why you don't want to invest in trends. That neon green purse will be out of style in a matter of months. If you'd like to spend hundreds or thousands, that's fine. However, don't consider that an investment piece. Instead, you can visit any local boutique to purchase an inexpensive version of the summer trend. Sprinkle your wardrobe with a few trends to keep your look fresh and current. Just don't overpower your wardrobe with trends. That's an easy way to look tacky and dated by the next season.
Give yourself the breathing room and time to tackle this project. Resist the urge to overhaul your entire closet in one night. It'll take time to try pieces on, find a great tailor, and more. However, if you invest time in researching to figure out what you like most, you'll develop the perfect summer wardrobe for your body and personal confidence.