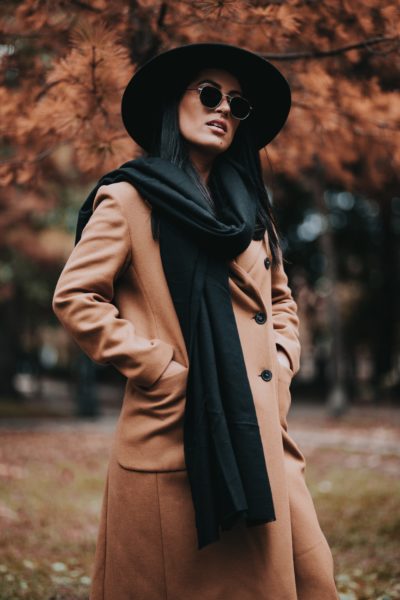 No matter how cute your top is or how adorable your shoes are, sometimes an outfit just doesn't seem quite right. Maybe everything looks a little boring when you put it together, or maybe your outfit just doesn't leave you feeling as fabulous as it should. Don't give up on that outfit just yet. Instead, try these four tips to spice things up!
Accessorize Boldly
The easiest way to add a little spice to an outfit is to accessorize like there's no tomorrow. Whether it is a statement necklace, a chic belt, or a cute clutch, accessories can completely revamp a boring outfit. Especially if you can find accessories that are unique to you and your style. This might mean going out of your way to finding companies, big or small, that sell things you wouldn't see in the jewelry section of a Target or Walmart. Jewelry companies, especially ones that pride themselves on being unique, stores like Sterling Assault, for example, will often have something more in line with what you want.
For example, a bold skull ring could add an edge to a simple black t-shirt and jeans. To find just the right amount of accessories start with more and take away an accessory at a time until you are satisfied with the look.
Play with Proportions
Proportions are key to any outfit. Not only do proportions change the look of an outfit but they can also flatter your figure. As a rule of thumb, it is better to divide your body into thirds. To achieve the correct proportions try rolling up jeans, wearing high-waisted pants, or tying your shirt to flatter your figure.
Make Your Hair the Statement
Sometimes an outfit requires a little more from the model themselves. To make a bland outfit look more upscale consider changing up your hairstyle. Play with up-dos, braids, or curls to completely change how an outfit looks. If hair styling isn't your specialty don't fret, there are other ways to add interest to your hair. Wide-brimmed hats are extremely popular and flatter nearly any face shape. Other options might include hair accessories such as a barrette, clip, or scarf.
Layer, Layer, and Layer Some More!
This might be the last tip, but it could also be the most important tip. Layering is the quickest and easiest way to spice up an outfit. When done correctly layering can add visual interest, texture, and color to any outfit. With fall in the air and winter approaching it is the perfect time to try out new layering techniques. The main point to remember with layering is to be adventurous. You might be surprised at what colors or patterns work well together. Don't be afraid to think outside of the box.
There you have it, a few simple tips and tricks to spice up any outfit. But always remember there are no strict rules to fashion. Fashion should be an expression of your personality and leave you feeling confident. So don't be afraid to take risks and try something new.