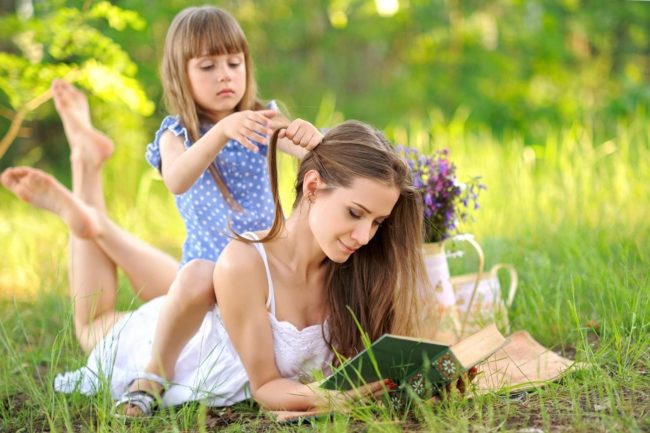 The average American woman changes her hairstyle 150 times throughout her lifetime. One of the most common times for change is when summer rolls around. As the weather gets warmer, your wardrobe embraces bright colors and tropical patterns.
It only makes sense to change your hairstyle to match. For the bold, this means changing the cut and color.
Check out these hairstyles for summer and change up your look for the warm weather season.
1. Texture Layers
If you aren't ready to make too much of a change, then try textured layers. This is a great option for those with thin or fine hair. The more textured layers you have, the more volume and life your hair has.
Focus on adding layers from about midway down your length to your ends. Doing this prevents you from losing too much physical volume.
2. Bright Highlights
Give your hair that sun-kissed glow without having to spend all summer sitting in the sun. Getting highlights should be a custom experience. As you can see here, your stylist can work with you to determine what type of highlights are best for your face and hairstyle.
3. Curtain Bangs
You can change your hairstyle without losing any length. Add some bangs to the front and create a frame for your face. Curtain bangs are trending and happen to be the most versatile type of bangs.
To create this look, you'll have bangs that are slit in the middle of your face. The length starts around your cheekbones and gets longer.
4. Curly Shag
Summer is the perfect time to let your hair down and embrace your curls. A shag cut will give you a maximum amount of volume while showcasing your curls.
Ask for tons of layers and full bangs. Then care for your curls and encourage them to take their full shape. With this hairstyle, you'll have the perfect relaxed and free-flowing look for summer.
5. Kiss of Color
Summer is the perfect time to take a step on the wild side. You don't have to commit to a full head of purple or green hair. Instead, try a touch of pastel pink or teal on the tips of your hair.
Adding a fun color this way makes it easy to transition away from the fun color when you grow tired of it. A quick chop, and it's gone.
If you have a younger girl in your life, this hairstyle trend is perfect for them. School is out, and now is the perfect time to try out the bold summer hairstyles for girls. Colorful summer styles are perfect for having a bit of fun during the summer because they will fade, or you can cut them off for the next school year.
Try One of These Hairstyles for Summer 2021
The sun is shining, and the weather is warm, so embrace the season and breathe life into your hairstyle. These hairstyles for summer can frame your face, embrace your curls, or add a pop of color.
Check out our other beauty articles for more helpful advice on looking your best.