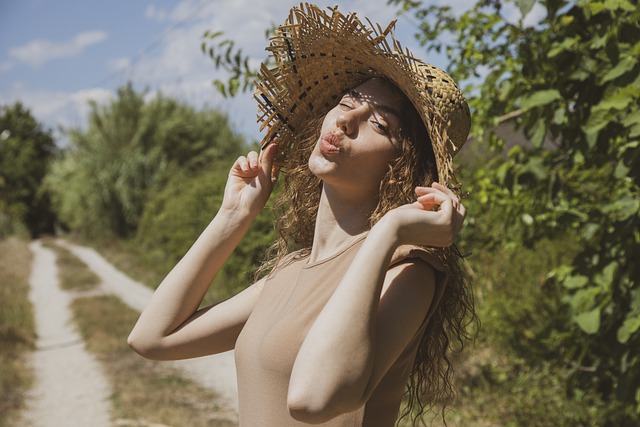 The warm summer season is very nearly upon us. This is a time during which the items in your day-to-day repertoire need to change. You will now need to dress in a comfortable, efficient, and fashionable manner. Here are the top 5 items of clothing that you will need to have in your wardrobe for this and every coming summer.
1. Wear Tops Made of Linen
If you really want to stay comfy during the hot summer, be sure to wear plenty of tops made of linen. This is a smooth, light, and airy fabric that won't collect perspiration during the warm months. It's versatile and easily used in almost any fashion setting. You can find it at any Boho Boutique clothing store in your neighborhood.
2. Get a Nice Pair of Summer Shorts
One of the most obvious but most necessary items in your summer wardrobe should be a few handy pairs of shorts. These should be made of lightweight, airy fabrics such as cotton, linen, or silk. Shorts are a great way to stay cool and unencumbered while also showing off a nice pair of legs. They are one of the true perennials of summer.
Shorts go great with pretty much any summer ensemble you care to throw together. They are always in fashion, always great in almost any social setting, and always easy to take on and off. There are a wide variety of different styles and fashions for you to choose from. Shorts are one of the most truly universal clothing items on the market.
3. Get a Nice Wide Brimmed Hat
If you really want to keep cool during the hot season, there is one item that we can recommend above many others. You need to get yourself a nice wide-brimmed hat.
A wide-brimmed hat will be the best way to keep the sun out of your eyes and the harmful UV rays off your skin. There are plenty of styles to choose from in order to fit any social setting. Whether lounging around your house or socializing at an outdoor event, a wide-brimmed hat is a must.
4. Wear a Cute Summer Sundress
One of the best items you can pick for your summer fashion wardrobe will be a cute little sundress. The sundress is one item that never seems to go out of style. The idea is to get one that is made of cotton, silk, or linen. This will keep you cool during the hot summer months.
There are many styles of sundress that you can choose from. Neutral colors will blend in with the rest of your wardrobe and give you a perfectly matched look for the summer. If you are headed to a pool party or other event, you can choose bolder colors for a festive look. The sheer versatility of a sundress is its strongest selling point.
5. Stock Up on Long Pants
You may think that long pants are the last thing that you will want to wear on a hot summer day. But you can't be more wrong. As a matter of fact, long pants will be an absolute must in hot weather. You want to keep the harmful UV rays off of as much of your body as possible. This includes your legs, making long pants a sensible choice.
Of course, it also helps to keep in mind that there are certain types of long pants that work best during the summer season. Wool is not really the best option. What you need are long pants made of cool fabrics such as linen, cotton, or silk. These will make for pants that are light, breezy, and able to blend with your choice of top.
It's Time to Enjoy the Summer Season
Summer is a time to relax and enjoy the warmth of the sun. This is a time to loosen up those long winter standards and bask in a bit of seasonal splendor. There are plenty of top-level fashion choices for you to add to your wardrobe this summer. Now is the time for you to get familiar with the many new items you can soon be looking good in.
Author: McKenzie Jones
McKenzie is your typical Midwestern gal. When she is not writing or reading, she can be found training for her next half-marathon, baking something sweet, playing her guitar, or cuddled up with her golden retriever, Cooper. She loves watching football, fall weather, and long road trips.