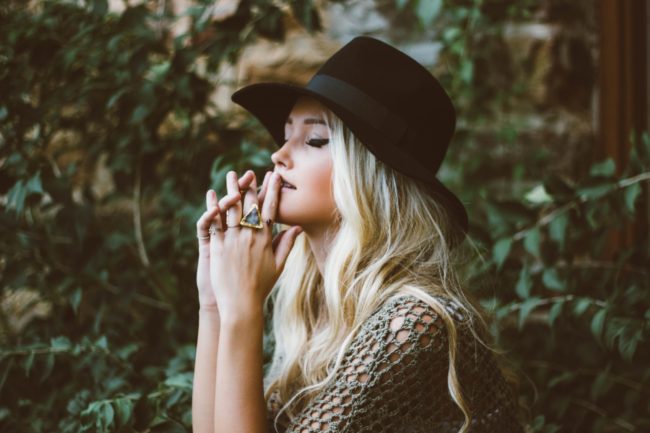 So your anniversary is close, and being occupied with work you could not get around to be planning something elaborate. As hell hath no fury as a woman scorned, you really do not want to get into that position where you make her feel neglected and unappreciated. At the last minute, when you feel pressed for time, it can be a challenge to think of something nice and meaningful to make her feel special. Worry not, we have got your back. With these stunning jewelry options, we can assure you that you will definitely be able to bring a smile to her face.
Bracelets
Bracelets do have an old-world charm about them. This piece of versatile jewelry looks great worn on the wrists. Because of their simplicity and the quality to stand out without much effort, these bracelets can either be worn comfortably to the workplace or to a party. These come in different metals and each of them has a definite charm about it. Some of the most striking looks are often created in an amalgamation of classic shapes and gemstones. 
Earrings
Earrings are another option to consider for your significant other. According to the experts at Sitara Jewelry, these options help to create the most amazing looks. The combination looks just as good with casual wear as it does with the fanciest ensembles. You can choose from settings like studs, drops, or danglers and see her eyes light up every time she feels them in her ears. For a more boho look, you can seek options among tassels and feathers as well.

Necklaces
Nothing screams romance louder than seeing a glimmering necklace in the faintest light. Either worn in the office or on a dinner date, a long necklace or a simple chain pendant set looks very well put together. If your lady love has an affliction for wearing them quite often, then you do not need to look any further than this option. They are such an accessory that can instantly make an appearance look more chic and polished. For a subtle look, go for a simple chain with a statement pendant and if she likes to play with experiments, you can take it a notch up and gift her stacked necklaces. If she likes colors, you can also consider designs with colorful stones and freshwater pearls for an absolutely gradient effect.

Rings
Who says that rings are just supposed to be reserved for engagements? In fact, they are an excellent choice to go for if you have crossed oceans together with some milestones here and there. With choices in both silver and gold, you may have a hard time just choosing the one which you like the most. To play it up, the best way to go is by selecting a three-stone setting with an adjustable band.


Conclusion
Anniversaries are indeed special as they are an occasion to celebrate the love you share in a more unique way. Thus we hope that these jewelry options help you to pick out the most perfect choice for your better half. We wish you both a very Happy Anniversary!