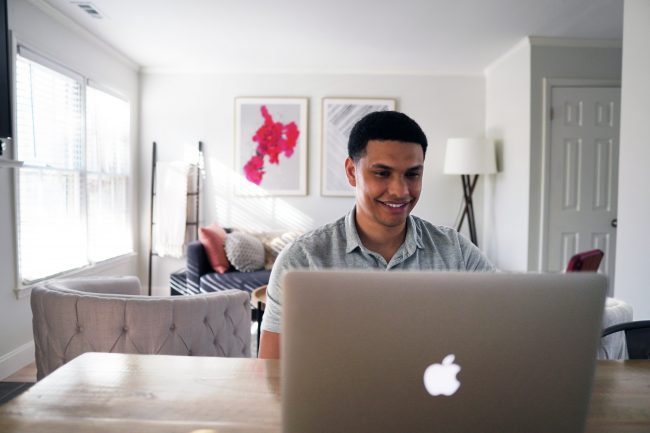 Spring is upon us, and the change in season brings with it a fresh wave of optimism. It's getting warmer, mornings are lighter, days are longer and we're all looking forward to what will hopefully be a much more positive 2021.
If you're eagerly anticipating everything that's to come over the next few months, perhaps now is the perfect time to address your financial situation. If your spending habits are not quite as good as they might be, maybe you've decided to make a change and carve out a more secure future for yourself. If that's the case, there's no time like the present. But how do you go about it? Here are a few simple tips to help you on your way.
Assess your ins and outs
First things first, you need to take the time to sit down and go through your recent bank statements. Make a note of how much income you receive through your salary or other means of support and weigh that up against your regular debit and credit card purchases as well as your monthly direct debits and standing orders. It's important that you factor in everything – rent or mortgage payments, household bills, fuel, food and anything else that would count as a regular outgoing.
Reduce unnecessary outgoings
Armed with that information, you'll be able to identify areas where you can cut back. It might be that you're paying for a satellite television subscription that you never watch, or a gym membership that you no longer use. If that's the case, cancelling these direct debits can prove a major boost and leave you with a little extra cash in your account each month. You should also take the time to shop around when it comes to household bills, as you can make major savings when you switch providers.
Getting better with credit
Another thing you can do is to make sure that you have a better understanding of how credit works and what's best for you. Whether it's learning about compound interest or getting to know the difference between overdraft vs loan, this will only help you to improve your financial situation over time. When you need credit, you can then be sure what you need and be able to manage it better and ensure you live within your means.
Start to save
Once you've taken those steps, you'll hopefully find that you have a little more disposable income. In order to resist temptation, why not set up a standing order to a savings account or an ISA so that the extra money is put aside for a rainy day or in the event of an emergency? If you're suddenly hit with a nasty repair bill, you'll be glad you squirreled it away rather than treating yourself to something you didn't really need.
Involve all the family
To truly change your financial habits, it helps to garner the support of everyone around you. Sit the family down and explain how things will be done a little differently. Make it clear that the actions you're taking will reap plenty of benefits in the long term, and everyone will soon be on board!