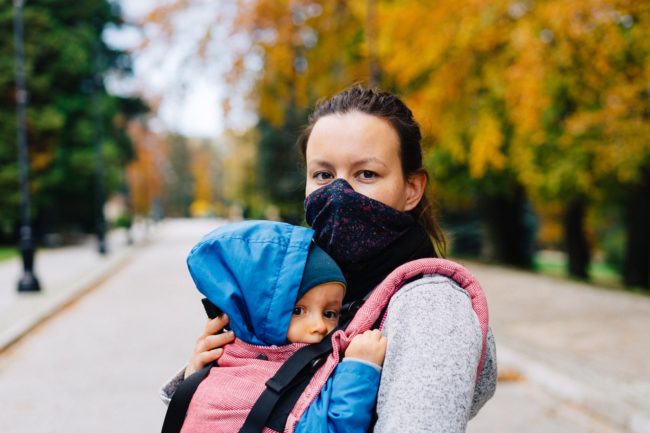 Even with the vaccine right around the corner, it doesn't look like face masks are going anywhere. In fact, according to Dr. Fauci, we will need to institute a combination of the vaccine, social distancing, and face masks to stop the spread of COVID-19. With that said, face masks are here to stay and you don't want to be caught without one when out and about. In some cases, you won't even be able to get into the store to buy one without already having one on. Talk about a catch-22. If you're not the most organized person, you may need to come up with some creative ways to make sure you always have a face mask handy during these difficult times.
Don't worry. We've put the work in for you already. Read on to learn about the most creative ways to make sure you always have a face mask.
1. Wear a Neck Tube
With the colder months upon us, keep warm with multifunctional neck tube bandanas for women. This handy and trendy athletic wear can easily double as a face covering when you're in a bind. Get into the habit of wearing one of these and you'll never be without a face mask.
2. Go Western
On those days you need to run errands, tie a bandana around your neck and all you have to do is pull it up, and voila! you have a face mask on. While there is some discrepancy about which face masks work the best, it's better to have a face-covering than be without one when picking up your dry cleaning, going grocery shopping, and picking up some take-out for dinner.
3. Keep a Stash in Your Car
If you have to run back to your car for a face mask, that's better than having to go all the way back home. Keep a stash of face masks in your car. Not just one or two but several face masks. This way, if you leave the house without one you'll always have some in your car.
4. Match them to Your Outfits
If you need to wear a mask, why not look good doing it? Invest in a number of masks to go with all your different clothing. You'll need basic black, white, and something with a design that will look good with a t-shirt and jeans. There is literally a face mask for every occasion – from going to the grocery store to attending a more formal event. Match your face mask to fit your style and soon wearing a face mask will become second nature.
5. Go Cloth
To reduce your carbon footprint, try to avoid disposable masks. These only end up at the landfill or on the side of the road. While it's a good idea to keep a box around for emergencies, it's better overall to reuse cloth face masks that can be washed. This will ensure you're being environmentally conscious and helping to stop the spread of COVID-19.