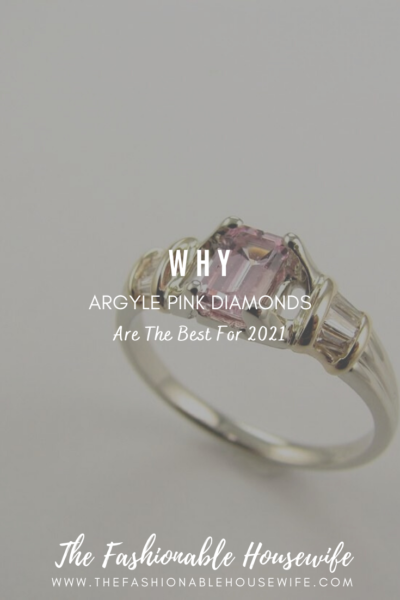 Just about every diamond dealer and connoisseur knows all about the famous Australian Argyle Mine, which has been supplying the world with natural pink diamonds for almost 40 years. Located in the Kimberley region of the remote northern section of Western Australia, the Argyle Mine ceased operations in November of 2020, ending the very profitable source of fine quality pink diamonds. The mine is located to the southwest of Lake Argyle and such is the remoteness (185km from the nearest settlement) that there is a special settlement created solely for the mineworkers.
Custom Pink Diamond Engagement Rings
Of course, the prime use of quality Argyle pink diamonds is in the creation of pink diamond engagement rings and when you deal with a custom jeweler, they have these diamonds in loose form and you can choose the cut. The Argyle Mine provided around 85% of all the pink diamonds in the world and by commissioning the ring to be handcrafted by a custom jeweler, you have the perfect pink diamond engagement ring.
The Globally Accepted Diamond Grading System
All diamonds are graded according to the 4Cs, which are, cut clarity, color, and carat and a genuine diamond would be accompanied by a GIA diamond certificate, which details the stone's properties. Any diamond of any description should have a certificate of authenticity from the GIA or another well-known governing body and if it doesn't, you should avoid buying such diamonds.
Custom Jewellers
Commissioning one of the Melbourne engagement ring designers is no more expensive than buying an existing diamond ring from a jewelry store and you get to choose every aspect of the ring's design, including:
Precious stones
Diamond cut
Stone setting
Design of the ring
Metal
If you happen to know she has a passion for pink diamonds, this forms the basis for the custom ring design and when you meet the custom jewelry at their studio, they would be able to show you many fine examples and talk about your concept.
Turning Your Concept Into Reality
A good custom jeweler is able to work with your design concept and produce something unique, and with Argyle pink diamonds, she will be over the moon when you drop to one knee and she sees the pink sparkle. This would likely become a family heirloom that is passed down from generation to generation and with a design that you chose, what could be better as a symbol of your undying love?
Sound Investment
Genuine Argyle pink diamonds make for a great investment and the fact that the Argyle Mine closed down earlier this year means that Argyle diamonds will appreciate even more in value. Start checking out those Argyle diamond rings for sale at your local jewelry shop or find a custom jeweller who can acquire loose pink diamonds at trade prices and design and craft the perfect pink diamond engagement ring.
One thing you must accept is that the price of Argyle pink diamonds is going to be high, due to their rarity, and with the mine closing recently, that's even more of a reason to acquire Argyle pink diamonds while you still can.