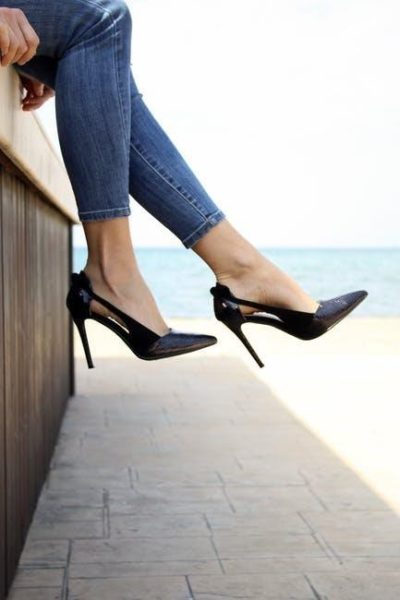 Finding the perfect shoes can seem like a never-ending task. You have to find a shoe that fits your foot, does not cause you pain, is the style you like, comes in the right color, and fits within your budget.
Once you find the perfect shoe, it's also tempting to wear them as much as possible, which will result in wearing them out. For this reason, many people wonder how to make their shoes last so they don't have to discard another beloved pair of shoes.
Fortunately, extending the life of your shoes is not an impossible task. By following a few tips, you can keep your shoes in good shape for a very long time.
If you have been wondering how to properly care for your footwear, this short and simple guide is for you.
1. Start With a Quality Shoe
Perhaps one of the best ways to extend your shoe life is to start with high-quality shoes. While it can be tempting to fill your closet with fast fashion footwear, the cheaper the shoe, the cheaper the quality. You can use every method for helping your shoes last longer but none of them will be effective on low-quality shoes.
2. Keep the Original Packaging
Your shoes should come with packaging, typically a dust bag, shoehorn, and shoe forms. These items are included with your shoes for a reason and you should use them when storing your shoes. The packaging included will help keep them clean and maintain their shape.
3. Protect the Soles
The soles of your shoes are usually the first part to wear out. For this reason, protecting your soles is essential. Use a removable sole protector to keep this area from wearing out too soon.
4. Waterproof Your Shoes
Part of effective shoe care is waterproofing them with a protective spray. Make sure your shoes are clean before you waterproof them. If you are not sure how to clean your shoes, visit flojos.com.
5. Wear Them in Rotation
A helpful way to extend your shoe lifespan is to wear them in rotation. By putting your shoes in a rotation, you can avoid wearing them out and aging them quickly. While it can be hard to resist wearing your favorite shoes, it's a great way to make them last longer.
6. Keep a Shoe Repair Shop on Speed Dial
One of the best tips for helping your shoes last longer is to take advantage of shoe restoration services. You can have your soles replaced, damage fixed, and the material refinished. This is a great way to keep your shoes as good as new for as long as possible. 
These Are the Best Tips to Make Your Shoes Last
By using these tips, you can make your shoes last longer than they normally would.
Start by purchasing a high-quality shoe that is made to last. You should also keep and use the original packaging, waterproof your shoes, and wear them in rotation. Perhaps the best tip for extending the life of your shoe is keeping a repair shop on speed dial.
Follow these tips to keep your shoes in excellent shape.
Don't forget to browse our site for advice on fashion, beauty, relationships, and more.