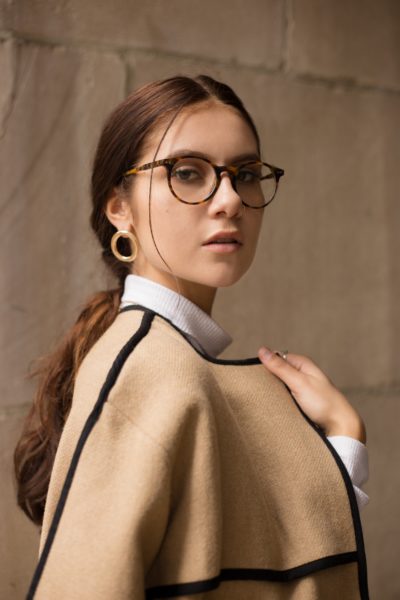 As a wearer of spectacles, you are probably familiar with the hassles when it comes to going out in the sun. Having to carry two pairs of glasses and swapping between the two. Transition lenses will adapt to the light and darken when the sun is shining and lighten when you go in the shade or go inside.
Transition lenses were once limited, and it could be difficult to find a pair that suited you. But EyeBuyDirect has a great selection and come in a wide variety of styles and colors, so we suggest you take a look. Transition lenses have become increasingly popular and celebrities such as Kate Winslet and Opera have even been seen to be wearing them. Not only are they practical but they are also a fashion statement.
Life is unpredictable and with transition lenses, you can be sure that your eye needs will always be met. There are several reasons why transition lenses may be right for you, here we have listed four signs that it is time to upgrade.

You lose things
Having just one pair of glasses means that you are less likely to lose them. Especially if you tend to wear them all the time. Now you have just one pair to keep track of. This may be especially helpful for children who may lose their glasses or forget to swap them, which can then mean that their eyes get damaged by the sun.

You drive a lot
Transition lenses were once hindered by the windshields in cars. However, modern developments mean that this is no longer the case. You will no longer have to reach to find your sunglasses as you turn a corner and are blinded by the sun! Your glasses will do the work for you.

You use technology a lot
Although blue light is everywhere, we are becoming increasingly exposed to it by our devices, especially our phones and computers. This can not only damaging to your eyes but it can also disturb your sleep, cause eye strain, and blurred vision. Transition lenses will help protect you from harmful blue lights.

You travel or go walking
Transition lenses may be especially helpful if you enjoy traveling or trekking where the amount of light can vary quickly. Because transition lenses darken to different degrees depending on the light you will be able to see everything more vividly. You want to be sure that you are seeing the beautiful surroundings without being hindered by your eyewear. Additionally, it's one less thing to carry.

Safety
UV light can lead to serious health problems. Transition lenses are probably the best thing you can wear to protect your eyes. As they adapt automatically they will offer the right amount of protection as you need it. They will also prevent you from straining your eyes which can cause them to become fatigued.

You want to save money
Buying just one pair of glasses is a great money saver. The end. lol

Conclusion
Transition lenses will not only save you money and offer you ultimate protection, they also look great! Glasses, in general, are becoming more fashionable, with some people even opting for non-prescription lenses. Ultimately, transition lenses have the power to improve your quality of life whilst still being something that you feel confident wearing.