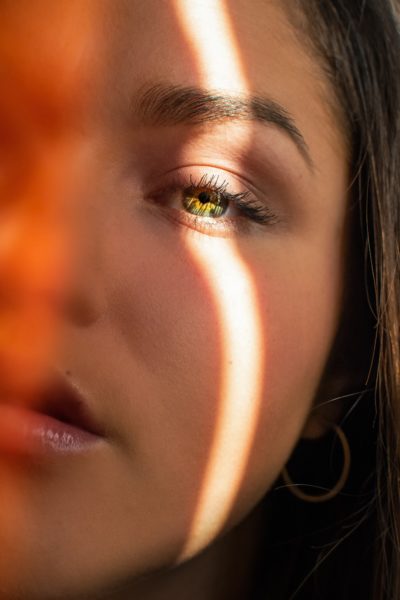 Many people think that you need to use a lot of skincare products and get expensive treatments to have healthy, beautiful skin. The truth is that you can have great skin simply by practicing a few good skincare habits consistently. Here are some easy tricks to learn to achieve healthier, more beautiful skin:

Go Back to the Basics
A solid skincare routine doesn't need to be complicated or expensive. Your skin can do an impressive job of renewing, restoring and repairing itself, and all you really need to maintain its health is a good cleanser, moisturizer, exfoliant and sun protection. Focus on quality instead of quantity, and invest in the best organic beauty products from a reputable brand like Well Within Beauty.

When choosing a cleanser, look for one that is gentle yet effective, with a pH level of about 5 to 6, to mimic your skin's natural pH and minimize disruption. Avoid cleansers that contain harsh surfactants such as sodium lauryl sulfate, as these can dry out your skin. After cleanser, add an antioxidant moisturizer to your routine. Choose one that is lightweight and non-greasy, so you will feel comfortable applying it every day.

Physical and chemical exfoliants keep your skin looking fresh and bright by getting rid of dead skin cells and dirt on the surface. Physical exfoliants can get the job done quickly, but they can also cause damage and irritation when used too aggressively. Chemical exfoliants have more potent, longer-lasting effects, and can really clean your pores from deep within. Choose a chemical exfoliant that is suitable for your skin type and use twice or three times a week at night.

Lastly, never ever skip sunscreen. The sun's powerful rays are extremely penetrative and can cut through clouds even on rainy or overcast days. Choose a sunscreen with broad spectrum protection and an SPF of at least 30, and wear it every day.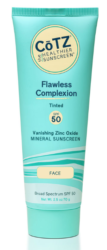 C?TZ® Flawless Complexion SPF 50 is a sheer, lightweight tinted sunscreen that flatters all skin tones. Plus, it moisturizes skin, leaving it soft with a velvety finish. It's base is 20% Zinc Oxide which is ideal for all skin types: even sensitive, rosacea-prone or acne-prone skin.
C?TZ® is available at Ulta Beauty, Amazon, and cotzskincare.com.
Drink More Water
Drinking plenty of water every day can benefit your overall health, and significantly improve the appearance of your skin. Water helps to flush out toxins from your body, so you'll experience less inflammation and irritation. It also boosts your blood circulation, giving your skin a healthier, rosier, more radiant glow.

Get Enough Sleep
Don't underestimate the power of getting enough sleep every night. It's called "beauty sleep" for a reason. Your body repairs and renews itself while you sleep, so this is the time when your skin generates new cells, and tries to combat inflammation and irritation. Getting at least eight hours of sleep every night will result in a fresher, healthier, well-rested appearance, while skimping on sleep can make your skin look dull, sallow, haggard and lackluster. You may also develop dark circles and puffiness around your eyes if you constantly lack sleep.

These tips are relatively simple and easy to follow, and none of them will cost very much. If you follow these skincare tips consistently and practice patience, you will soon notice a huge improvement in your skin's condition. Just commit to a solid skincare routine and start practicing healthy lifestyle habits, and your skin will look better than it ever has in time.