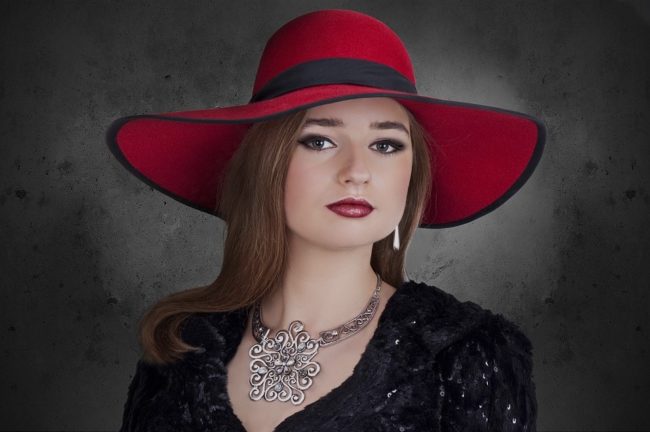 Do you have special accessories you want to wear and use often? Is upgrading your look important to you? When you have a gorgeous birthday or holiday gift you want to show off, it is important to know the best way to accomplish this feat. In this post, we talk about four ways you can boost your style with exquisite jewelry.
Use plain jewelry with clothes with busy patterns
When you find the perfect chevron or paisley print, then picking out the right accompaniment might seem challenging. One way to make the transition seamless is to avoid using gems when wearing clothes with intricate designs. A simple pendant or decorative chain can be enough to add flair to the outfit without clashing with the design. You can also use the jewelry to match the pattern, such as triangular shapes with chevron or a floral necklace with a floral design.
Highlight the face with dramatic earrings
Whether you are giving a presentation or meeting with clients in-person, an eye-popping design will help keep the attention on you. Pair long or dazzling jewelry with sleek clothing options. Black works best for multiple-use outfits because grays and blues can look dingy with wear and washing. The more captivating the earrings, the more attention on your face rather than your outfit. For professional settings, plain silver or gold with mirror finishes can be both classy and flattering.
Mix warm colored gems with cold-colored clothes and vice versa
Using opposite colors is an excellent way to create a striking design. Pairing warm and cold colors together will clash if using them in the same outfit. Using the different hues to contrast clothing and accessories will create a style people will talk about in a good way. Blues pair well with oranges, for example, and dramatic reds are stunning against a turquoise dress. These colors compliment each other while letting you stand out from the crowd. Reds and purples, while not contrasting, pair well by bringing out the warmer hues in one another while still carrying cold to contrast in the purple.
Diamonds go with everything
When all else fails, stay timeless. A stunning diamond jewelry necklace or diamond earrings will enhance any outfit you pick. The clean look of diamonds imparts a classy feel to any clothing choice, and its colorless nature allows it to fit any color or print on your outfit. For example, using a slim tennis bracelet with diamonds is a beautiful way to add glam to a church outfit when attending a wedding. For a more compelling design, a necklace with a long diamond or large gem will get the attention you want.
Get ready to dress to impress. Plan a day to window shop or try on new fashions to see which styles you like the most. With the latest options found online and in stores, you can easily find jewelry styles to match any of your favorite outfits. Find fun, exciting ways to use your accessories to make a statement with these clothes and jewelry pairing tips.