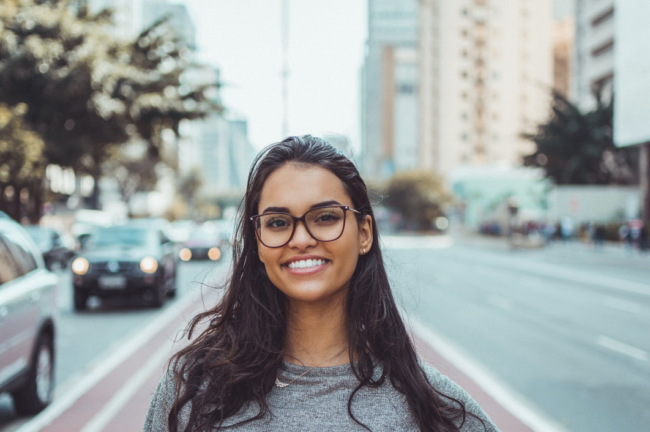 We all want a bright white, sparkling smile. Yet, there are many different factors that cause our teeth to naturally become discolored over time. Most of these are just natural, day-to-day activities that stain your tooth enamel, causing them to become lose their white shine. Even the foods we eat and beverages we drink can slowly, but surely, stain our tooth enamel.
If you feel that your teeth have become discolored over time and want to remove some of the built-up stains, there are several things you can try at home to remove some of the discolorations.
Brush Your Teeth with Baking Soda
This may sound too simple and too easy to be true, but it is! Baking soda is known for its ability to whiten. This is one of the main reasons you commonly see it listed as one of the main ingredients in many common kinds of toothpaste. In addition to its natural whitening elements, baking soda helps to create a positive, alkaline environment inside your mouth when you use it to brush your teeth. This helps keep bacteria and new stains from developing. Baking soda is very minimally abrasive, so when you use it to brush your teeth you are gently wearing away those long-term stains on your enamel. Baking soda isn't a miracle whitener, but using it over time can help whiten and brighten.
Oil Pulling
This is a traditional oral folk remedy that was designed to promote oral health. It involves swishing organic oil (coconut oil is popular) to get rid of bacteria. Removing bacteria removes layers of built-up plaque. Plaque is one of the main things that makes your teeth look yellow.
Use Apple Cider Vinegar (Sparingly)
Like most sources for natural remedies, apple cider vinegar makes the list. Apple cider vinegar has an acidic property as its main ingredient, making it a natural cleaning product and that is very useful to clean your mouth. All you need to do is to swish apple cider vinegar around in your mouth. You will want to focus on the teeth to get the whitening elements, but the rest of your mouth can benefit from its antibacterial components.
These are just a few of the DIY ways to naturally whiten your teeth at home. If you really want to get a pearly white smile, you can go to a trusted professional like the Smile Architects and ask about whitening solutions that will get your teeth their whitest.