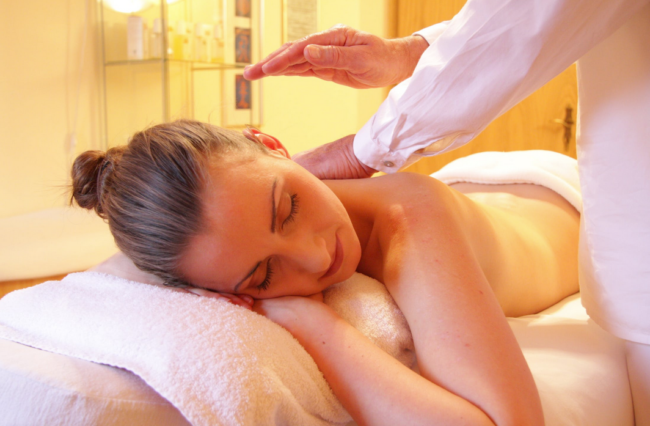 You do not need to have an abundance of time in your day in order to engage in self-care. There are a variety of treatments that can be performed over a short period of time, making them the perfect choices for squeezing in over a lunch break. Here are four self-care treatment idea to help get you started on the path to a better you.
Massage
Rewarding yourself with a lunchtime massage is the ultimate in self-care treatment. Many spas and salons even offer lunch break specials designed to fit your budget and your time constraints. You will leave the spa feeling rejuvenated, relaxed, and ready to take on the rest of the day. Regular massage can also help to boost the immune system, regulate sleep cycles, eliminate harmful toxins from the body, and improve circulation.
Grab a Workout
There is no greater thing that you can do for your health than to treat it right with regular exercise. Even if you only have 30 minutes per day to invest, this effort will pay off big dividends down the road. If you do not have a gym near your place of work, simply pack a pair of good walking shoes and head out for a lunchtime walk. As a bonus, this little bit of exercise will also inspire you to eat better.
Body Contouring
Although many people think that body contouring is an extensive and lengthy procedure, this beauty treatment is actually quick and painless. These non-invasive procedures require no needles or downtime, allowing you to get on with the regular activities of your day. Get the body you have always wanted with a body contouring treatment at a local spa or center like Countryside Dermatology & Laser Center.
Pedicure or Manicure
A pedicure or manicure is a quick and budget-minded self-care treatment that can be finished in less than an hour. Keeping your fingernails and toenails looking bright and shiny will also boost self-confidence. This is an easy self-care treatment to squeeze into any day without breaking the bank. Inviting a few co-workers along will also boost employee morale and improve relationships in the workplace.

Taking the time to indulge in a little self-care will put you in a better frame of mind as you head into the rest of your workday. You simply cannot put a price tag on the benefits of caring for both your body and your mind.