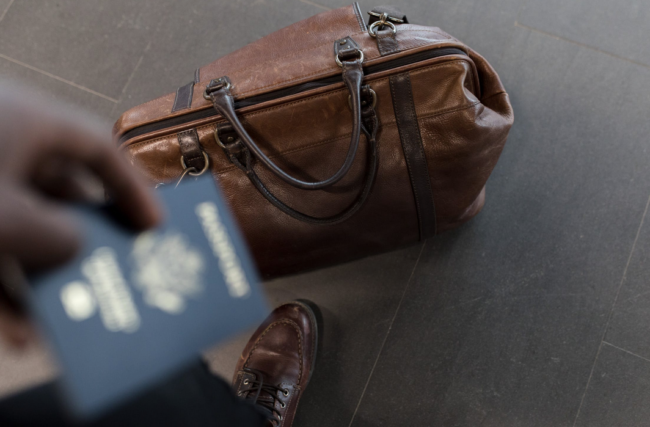 With all the back and forth involved with traveling, it can be quite challenging to look put-together at all times. However, the fashionable traveler is able to stick to their itinerary and look good while doing so. Consider the following four tips when trying to be the best dressed on your next vacation or business trip:
Pack a Pair of Shorts
A great pair of shorts is more valuable than you might imagine. Have an upcoming vacation to the islands? If you're planning on packing minimally, carrying one great pair of shorts will keep you feeling comfortable and looking fashion forward while you enjoy your travels. Depending on your personal style, these shorts can be a pair of denim cutoffs or your favorite khaki pair. Either way, these shorts will give you a wide range of versatility while keeping you in style.
Bring One Nice Dress or Dress Shirt
Depending on the events you have planned, you may need more than one nice outfit. However, if you are headed for a short trip, one nice dress or dress shirt should do. These choices will help you look put together when dining out, visiting a pricier store, or if you happen to have a date night during your trip.
If you have space, consider packing a few nicer clothing choices. When all else fails, the nicer you're dressed, the more fashionable you'll look.
Take a Smaller Bag
While your one travel bag may be all that you need, it's a good idea to bring at least one smaller bag with you. This smaller handbag is perfect for a night out or a day of shopping. Find a shop, like Elie Handbags, that has a wide range of styles for your next trip.
Bring a Sexy Blazer
Depending on the climate you'll be traveling to, you should have a plan in mind for staying warm. If you're packing exceptionally light, bringing one sexy blazer will help pull any look together while ensuring you don't freeze while on your travels. To make your look as fashionable as possible, try to bring a blazer that is fitted to your body as this will always make any look as put together as possible.

Being fashionable is all about convenience and preparation. If you have limited space, packing smartly will keep you well dressed at all times. Keep these four tips in mind when packing and dressing for your next trip.