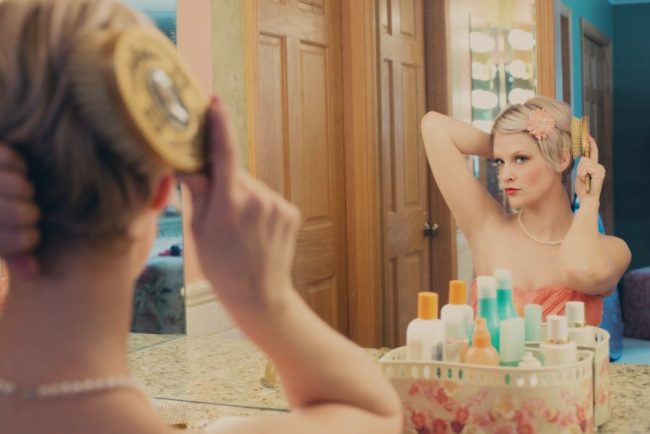 Hair styles can be a fabulous accessory. You might be interested in exploring fun variations on what you're already doing. Maybe you want to try something completely new. Either way, the ideas below can work for any hair length. They're also super easy for beginners to try.
Curl
Curling your hair doesn't have to mean reaching for that iron. Avoid heat damage and use curling strips instead. You can get little plastic versions online or go DIY. Making your own curling strips doesn't take long. Just cut a brown paper bag into strips that are 1 1/2 inches wide and eight inches long. Use the strips on wet hair. Make tight curls with smaller amounts of hair, a bit of water, and a pencil to wrap the hair around. Make bouncier curls with more hair per strip.
Extensions
Have you ever wanted longer hair? You can achieve this with simple extensions. Hair extensions come in either synthetic or human varieties. Synthetic extensions are made out of keratin and plastic. They look a lot like human hair in terms of texture. Human hair extensions come in Brazilian, Malaysian, or Indian types. Choose extensions that are closest to your own color and texture. Clip-in extensions are exactly what they sound like. Just clip them into your own hair in layers. Fusion hair extensions are actually glued or waxed onto your hair. A resource like glamhairextensions.com can help you find extensions and learn more about how to use them.
Color
Chalk might make you think of elementary school but it also works on hair. Hair coloring chalk is nontoxic and cosmetics grade. It works best on dry hair that's freshly washed and product-free. Wet each section of hair that you want chalked. Gently rub the chalk into your hair. Seal the color with a heat styling tool like a straightener or curler. Shake out your hair to release excess dust. Finish things off with hairspray. Don't brush or over-handle your hair throughout the day so the color lasts longer.
Braid
It seems like there are as many hairstyles as there are types of hair. Braids are a fairly quick way to get your hair out of your face. The "fishtail" type of braid is cute for both formal and informal events. Pull your hair into a tight ponytail to keep the braid from unraveling. Then separate the ends into two sections. Cross the sections over each other until you run out of hair to braid. Make the braid loose and summer-ready by flattening out the strands like a pancake. Just tug gently to release each little section.
Sometimes the same look can get old, and a little alteration here or there can add a new flair to your hair without permanently altering your style. Check out these easy methods to shake things up and give yourself a fresh change in your hair.