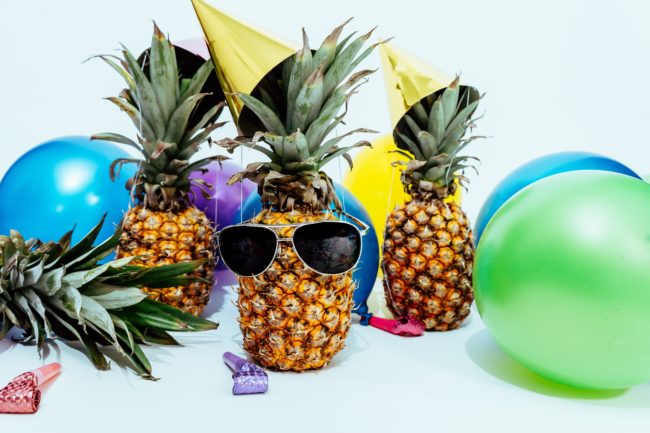 The tween years are a tricky age and can be a bit challenging to navigate. Your child is no longer a baby, but not quite yet a teen. They may have started to outgrow "childish" things, but are not quite yet ready for "grown up" things. Throwing your tween a birthday party will require some careful thought, but with some planning and preparation, you can make it an occasion they'll never forget.

Taking Photos
You'll want to remember this precious time for years to come—this transitional phase as your child grows from kid to teen. Consider hiring a professional photographer to document the party and capture the memories, or enlist the help of a family member or friend with a penchant for photography. To make things even more fun and interactive, you may want to rent a photo booth from a company like The Photo Factory.

Renting a photo booth takes all the guesswork out of taking photographs, and it provides another fun activity for your child's guests to enjoy. It can serve as a form of entertainment. The best photo booths can produce your photos in seconds, and they often provide fun props and toys for you to pose with, as well as make it easy for you to share your photos on social media. All these and more are what make thephotofactory.co the top photo booth rental in New York City.

Decide on a Theme
Sit down with your tween and decide on a theme for their birthday party together. It should be something that interests them and truly reflects their personality. Tweens are just beginning to discover who they really are and to explore new interests and hobbies, so you want to boost your child's confidence by giving them the freedom to express themselves. Once you've settled on a theme together, it will be easy to design invitations, plan out the menu, and prepare decorations.

Plan the Guest List
Your child will enjoy their party most if you invite their closest friends and the people they like best to come and celebrate their special day with them. Plan the guest list together, and resist the urge to take over and turn it into your party with mostly your friends and contacts. Remember that your goal is to plan the perfect birthday for your child, so they should be surrounded by all their favorite people.

Prepare the Music
No party is a success without a great soundtrack. Curate a playlist of all your child's favorite songs, and some that are in keeping with the theme of the party. This will set the mood and keep a festive atmosphere going throughout the event. This is also a great opportunity to learn more about your child's favorite artists and bands, what songs they like, and what genres they gravitate towards.

The tween years are always a precious and important time in your child's life. Whether you are planning their perfect birthday party together or just doing a regular activity, make the most of this period and spend as much quality time as you can together, so you can keep your bond strong as they slowly transition into a teenager.