Is it that time of year already? Why yes, I think it is! It's Shopbop's big spring sales event of the season where you can save up to 25% off full price items AND SALE ITEMS TOO! That means you can grab that coat you were lusting after all winter for like 90% off now. Yeah, let that sink in…
But not for too long or it will sell out! Get your buns over to www.shopbop.com and start shopping!
Start Saving!
For 3 days only, you can grab up to 25% off full price AND sale items! You get…
20% off order under $500
25% off order over $500
Don't forget to click here to see exclusions
and use Coupon Code EVENT19 at checkout!
You can use the coupon code TODAY but the sale officially starts 4/10 – 4/12. Sale ends 4/12/2019 at 11:59pm Eastern Time (New York) Zone.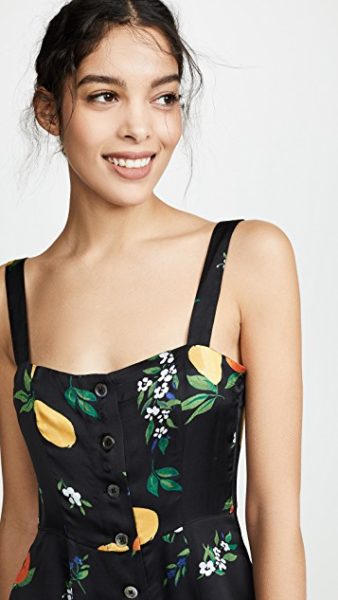 If you don't already have your cart loaded with spring goodness, one thing you need to grab is a cute romper or jumpsuit!
Thankfully rompers are big trend again this year. They are so easy to wear and comfy too. It can be hard to put an outfit together when you're in a rush, but with the romper or jumpsuit, it's one piece and your done. No decisions!
They are incredibly comfy and I'm grabbing a few of my favs during this huge sale. I guarantee you'll want to live in these things for the next 6 months.
One jumper that really caught my eye was this Splendid's Yarn Dye Stripe Jumpsuit. Perfect for the beach, shopping, or even an evening out with friends. Style your romper or jumpsuit with statement accessories such as hoop earrings, a chunky necklace, and a straw bag! If it's on the cooler side, pair with a denim jacket for a complete look.

If you're looking to add that wow-factor to your summer wardrobe, go for a jumper!