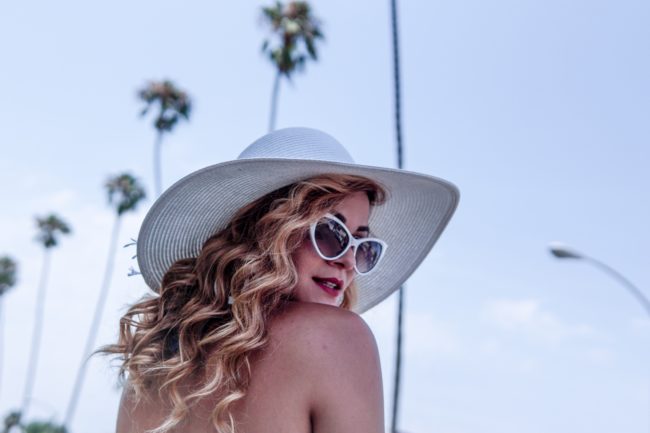 Moms are some of the busiest people in the world, especially working moms and mothers with more than one child. They usually don't have enough time in their day for an extensive beauty routine, and will often sacrifice personal time to keep their households running smoothly and to make everyone else's lives easier. But moms deserve to look and feel good just as much as anyone else. If you are a busy mom, here are a few tips on how you can look your best without spending a lot of time getting ready:

Hair Makeover
Changing your hairstyle or hair color is one of the easiest ways to transform your entire look. You don't even have to spend much money or time to do it. You may not have a lot of time to spend on fixing your hair every day, but on special occasions, it's understandable if you want to look your best. For these occasions, hair extensions like those from True Glory Hair are a godsend.

True Glory Hair offers a wide range of virgin hair bundles, closures, frontals, and wigs made from the highest quality real hair at affordable prices. They are extremely well made and durable, and can last years with proper care and maintenance, making them a great investment for busy moms who want to get the most bang for their buck.

Master Makeup Tricks
There are really only three tricks any busy woman needs to master to instantly take your makeup look to a new level: flawless base, dramatic winged liner, and a bold lip.

For a flawless base, good skin prep is key. Always start with clean, moisturized skin. Don't forget to wear sunscreen in the daytime, as the sun's harmful rays can cause early signs of aging. A good blending sponge or stippling brush are the best tools for quickly and seamlessly applying foundation.

Start at the center of your face moving outwards, and apply only a light layer to avoid caking or creasing. Go back in with another layer only on problem areas where you might have spots or hyperpigmentation. Finish with a few spritzes of setting spray to lock your foundation in and keep it in place all day.

Some women are intimidated by winged eyeliner and mistakenly believe that it requires advanced makeup skills. This isn't true. The key is to use a liquid or gel liner and start with short strokes or dashes, then go back in and "connect the dots." This will result in a neat, straight line, and is much easier to do than if you tried to apply eyeliner in one long stroke.

Bold Lips
A bold lip is one of the easiest ways to transform your makeup look and take it from plain to dramatic, powerful or even seductive. Prep your lips before applying a bold lipstick; for flaky lips, use a lip scrub beforehand, and for dry lips, apply an extremely thin layer of lip balm to keep your lips hydrated.

Start by lining your lips with a nude or matching lip liner for neat and crisp edges. Fill in your lips with a bold color of your choice. Vampy wine reds and deep plums give off a confident, unconventional vibe, rich browns are powerful and can make you look like a boss, and classic reds are perfectly feminine and alluring. Blot your lips once on a piece of tissue and apply another layer of lipstick to make the color last on your lips all day.

As you can see, all these tips are incredibly easy and will only take about a minute to do. Yet they can instantly elevate your look and take you from haggard to stunning in no time.