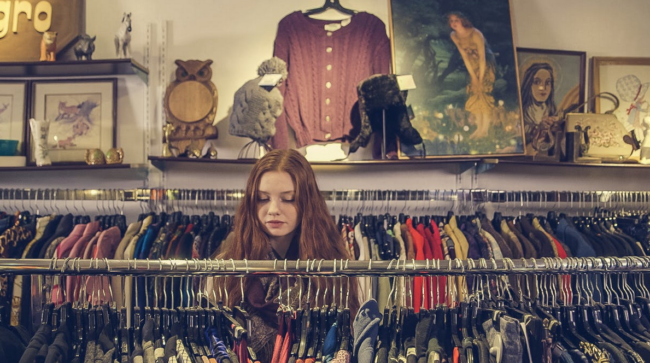 What you wear says something about you before you ever open your month. Every day, your clothing tells hundreds of complete strangers something about you. In fact, your fashion sense can even open or close doors for you that you didn't even know existed. This is why developing your personal sense of style is so important. If you're struggling to understand what your personal style is, this quiz can help. Once you understand your personal style, here are 4 tips to creating a personalized wardrobe.

Buy Individual Pieces, Not Outfits
It's easy to buy an entire outfit all at once, after all, most lines are designed to mix and match. While this may be the simplest option, it's not the best way to show your personal and individual style. Whether you know it or not, there are certain patterns and textures and shades that appeal most strongly to you. If you only buy pieces that appeal to you, there's a good chance they will all work well together no matter where or when you bought them.

Don't Overbuy
Many people own a dozen or more of the exact same color and style of shoes or shirts or pants. There is a difference between a personalized wardrobe and a bland, dull or ho-hum one. Take a good look at your clothing. If it all looks essentially the same, it's time to branch out.

Incorporate What You Love
Most of us have somewhat "frivolous" passions or hobbies, which is exactly what makes them so much fun. If you love video games, you can find ties that have tiny video game characters or fun socks. If you are a huge Disney fan, you might pair a Mickey Mouse pearl necklace with your power suit. If you love to cook, you might find a cute mixing bowl and spoon pin. Whatever you love, find a way to weave it into your wardrobe. There is nothing more personal than that.

Don't Buy It Just Because It Is on Sale
Most people have closets and dressers full of clothes they will never wear because they don't fit or don't match their style. While you may not be able to afford to have all of your clothes tailored don't buy clothing if it doesn't fit well or would require a great deal of alteration to make it fit. Also, if you know you're not going to get clothing altered, don't buy it at all if it doesn't fit perfectly.

Don't settle for a boring wardrobe. Use clothing as an opportunity to show your unique style and personality.