It might not feel like it, but there are only 22 days until spring! Are you ready? There are some cute spring basics that should be in every wardrobe and during Shopbop's huge Buy More Save More sale is a great time to grab those basics!
Graphic Tee
Everyone needs a comfy graphic tee in their wardrobe to get from cold spring day to the hottest days of summer.

Denim Jeans
What are you going to wear everyday with that cute graphic tee? A pair of great-fitting denim jeans of course! Here are a few of our favorites…

Sneakers
And what are you going to wear on your feet until it's time for sandals? Why not grab a new pair of fashionable sneakers? I'm loving these…

White Blouse
You can't wear a graphic tee to that fancy meeting. You need a nice, white blouse in your wardrobe for all those times that a graphic tee is less than ideal.

Hoodie
If you are anybody who's anybody, you most likely already own a hooded sweatshirt. It's a wardrobe basic that almost everyone owns. Spring is a great time to grab a new hoodie to cozy up in during those chilly spring days. They make such cute hoodies now!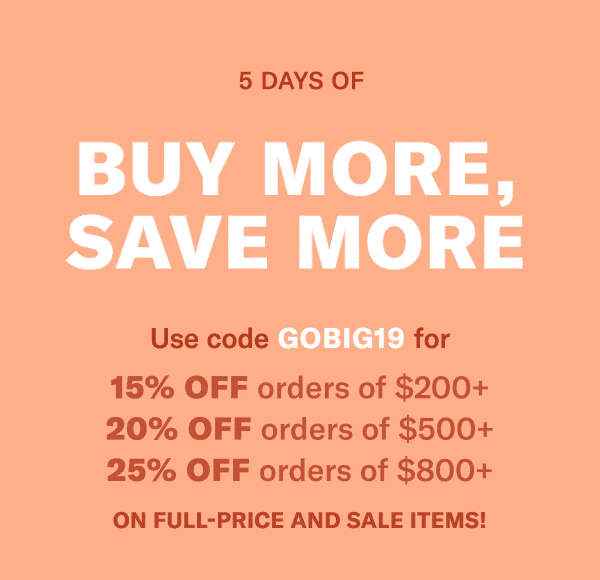 COUPON CODE: GOBIG19
15% off orders of $200+
20% off orders of $500+
25% off orders of $800+
Sale ends 3/3/2019 at 4am ET.