What is the deal with mules?! They were a huge spring trend this year and I thought we'd be done with them by now, but here it is fall and now they are gaining popularity even more!
I think it might be time to get on the mule train and try this trend…
But which pair to get?!

So many mules to choose from! I don't even know where to begin. Something bright and fun? Basic black? What would you choose?
I'm leaning towards Rebecca Minkoff Mika Mules in black so they will go with everything.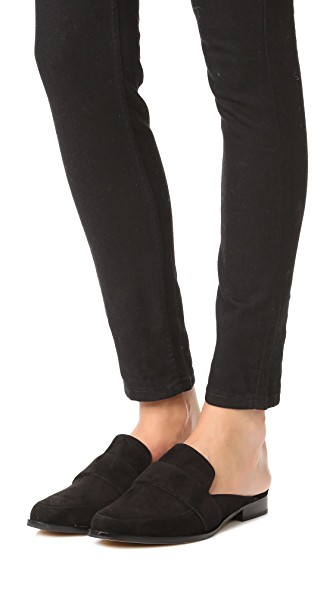 During Shopbop's Huge 3 Day Sale (only 2 days left) you can get up to 25% off your order so you don't have to pick just one pair. Don't worry, we won't tell! Click here to get the coupon code and to see the exclusions.