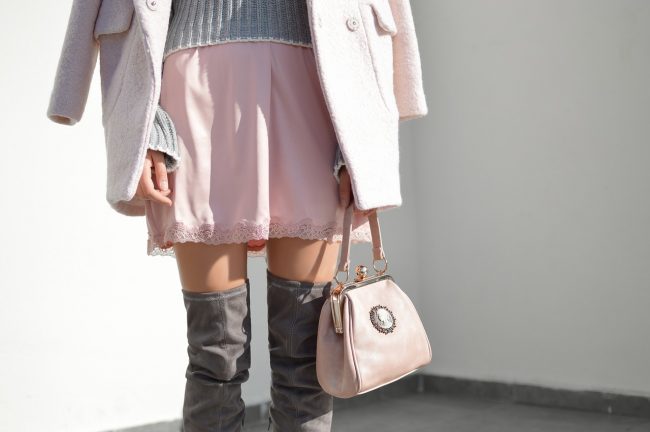 So, you think you've got your entire winter wardrobe all planned out. Do you have enough stay-warm accessories to complement every outfit? Are you sure? In the interest of staying hot no matter how low the temperature drops, we are pleased to present a few of the must-have style trends you'll want to know about this winter.
What's different in 2017
More than any season since 1976, patriotic red-white-and-blue Americana colors are seen everywhere from Paris runways to ultra urban neighborhoods. Elle fashion magazine names red the official color of winter '17. Brilliant and unmistakable, hues ranging from crimson to carnation to lipstick red belong in every stylish fashionista's cold weather closet.
Last winter, faux and vintage furs were popular. This season, furs will still be seen, but expect an eyeful of fake leopard, synthetic tiger, ersatz lamb, and other obvious faux furs. Cowgirl inspired couture is another relatively new addition to the 2017 fashion scene with slightly corny Western prints, no-nonsense steel-toed boots, kitschy cactuses, and loads of leather that help pull together this class-meets-casual style trend.
This winter, cinch your waist with a belt. Wide or slim, a belt that nips your waist at just the right place is totally in vogue, explains Harper's Bazaar. Another trend that's taking the style world by storm is plaid, but it's not your dad's grunge plaid at all. 2017 plaids appear in faux fur coats, structured handbags, sky-high boot socks, and of course, your boyfriend's softest shirt. The oh-so 90s style revamps itself completely with ultra inspired plaids by fashion houses Balenciaga, Stella McCartney, Chloé, and Gucci. If you can get your mitts on an oversized lumberjack coat, wear it as your outermost layer and chilliness will not be an option. Houndstooth and other checkered pattern are surprisingly popular this season, as well.
Wintertime Classics
No matter what season finds you reading this report, it's the right time to load up on boot socks, boot cuffs, and uber cozy leg warmers that brighten any boot style. Winter weather is all about layering, and that applies to your legs, knees, and ankles, too. With the right assortment of leg warmers and boot toppers, you can wear your favorite pair of boots dozens of different ways. Add a dash of unexpected flirtation when you incorporate lacy bootie socks with industrial flavored moto boots or Doc Marten combat boots.
Let there be layers
When it comes to keeping you comfy as the thermometer drops, nothing beats the layered look. Start with a smooth, barely-there layer of silk or cotton, then pile on sleeves and sleeveless garments to achieve a never-freeze-again attitude that will stand you in good stead for the duration of winter months.
To stay toasty warm on wintertime walks, don a pair of thigh-high boot socks, and top them with a complementary pair of scrunched leg warmers. Slip into your best boots, and you'll remain comfortable while turning heads with your oh-so cozy winter look