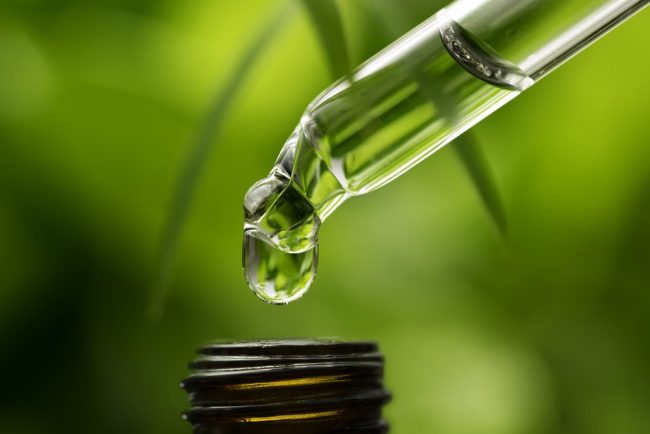 Even if you don't watch the news every night, you have undoubtedly heard that the use of marijuana is growing across the country as state after state increases legalization. Along with medical marijuana, there are a host of other things that are now becoming available to patients and the public alike, including CBD hemp oil products and edibles like CBD gummies that can be found even in states where cannabis is not yet legal.
The reason for this is that CBD is not the component in cannabis that is outlawed. It can be found in both the hemp plant as well as the marijuana plant that provides the stoney effects that many folks associate with the plant. The active component in weed that creates that high feeling is THC, which differs from CBD in several ways. Because of this, you can find the CBD products being sold in places where THC and the plants themselves are not allowed.
So, what is CBD and why do people want it if it doesn't get them high? Well, to understand that, you need to realize that there are many different chemicals in the cannabis plants. The effects that come with use of any given plant depend on what is there at the basic scientific levels. Not only can these components influence the effects, the smells and other aspects of use can also vary depending on the strain that is being used.
The CBD is used to treat a wide range of medical ailments, including anxiety and symptoms related to cancer. Since the plant has been legalized for medical use in various states, researchers have been able to do more study on how the CBD can be used to help these patients to alleviate their symptoms and find improvement in their quality of life. Along with the other advances that have been made, the implications are promising.
The use of CBD has been well documented and there are now various ways that you can get the product. Although tinctures were the most common a hundred years ago, and even sold in stores at that time, there are now additional methods of ingestion that you can choose to use the component, including CBD hemp oil.
While there are many benefits to use of CBD hemp oil and other products, you want to be sure that you are only using high-quality products that have been thoroughly tested and face quality control inspections on a regular basis. There are several reputable manufacturers out there that have well-constructed websites that provide all of this information and more.
For instance, you will want to know the source of the CBD and the oil itself. Where was it produced and were organic methods used or is the information lacking altogether? These types of questions are important and should be provided somewhere on the company website. Reliable and reputable businesses will proudly discuss their ethical practices for the purposes of transparency and to develop a positive relationship with the public who depends on them.
You can read reviews about the products as well to ensure that others have been happy with them. You might also find that they provide suggestions for maximizing efficiency of the product. For example, using heat along with the application for your particular condition might prove beneficial and help to improve your relief when you use the CBD hemp oil products you have decided to purchase, click here for more information about CBD Hemp Oil.
When you are shopping, don't forget to look for coupon and discount codes that can save you some cash. Whether you are able to get some samples for free or a reduced price, obtain free shipping or otherwise reduce the amount of money that you have to spend, the few minutes it takes to find these codes is certainly worth it!
Now that you know a little about CBD hemp oil, you should be able to start shopping around for some that will help you to experience relief from your symptoms. Whether you have physical, mental or emotional conditions that are troubling your life, you can find help with natural remedies like CBD products that won't get you high but will give you relief!