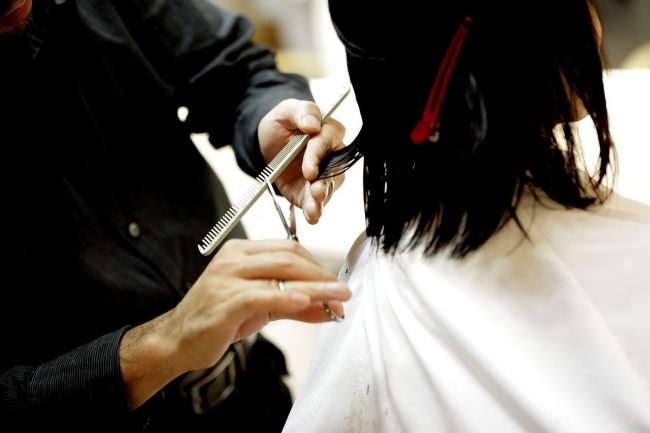 A beauty salon is a relaxing place, right? It's the place you go to sit back and chill out, forgetting your worries and only focusing on coming out of the salon looking great. Unfortunately, while this is the case for many people, for some a trip to the salon involves some hugely unwanted side effects. If you were unaware that you could suffer an injury in the beauty salon, take a look at this list. And if you have been affected by an injury caused by a beautician or beauty therapist, find out what you can do to receive compensation.
1. Beauty Salon Burns 
A beauty salon can be a dangerous place for burns with the existence of lots of chemicals for dying and straightening hair, hot wax for hair removal, and laser hair removal machines. Some of the most common reasons for burns in this environment include burns from laser hair removal, and chemical burns to the scalp because the incorrect chemical was applied or was applied for the wrong amount of time. Waxing also has the potential to cause disfiguring burns, as do hair straighteners and even hair dryers if they are not used correctly.
2. Allergic Reactions in the Salon
It is common to experience an allergic reaction to a chemical applied to the hair or the body, but this risk is minimized if a patch test is carried out before the procedure is started. If there is no pre-test, and there is a serious allergic reaction, there could be grounds for compensation.
3. Infection Caused By Unhygienic Equipment
It is vitally important that all equipment shared by different members of the public is properly sanitized and kept in a hygienic state before it is used on each client. Procedures like tattooing and waxing must be carried out hygienically.
4. Cuts in the Salon
Beauticians wielding sharp scissors can result in an accident if proper care is not being taken. Or a cut can be experienced after a beautician falls over stray furniture or boxes. Slip and trip injuries can also be experienced in these cases.
Some of these injuries could result in serious, permanent damage. You may experience scarring that affects your life, or you may have to spend many months off work recovering. In these cases, and when the injury has been caused by the negligence of beauty salon staff, it is important to seek legal advice and bring forward a compensation claim so you can get the help you need to deal with your injuries.