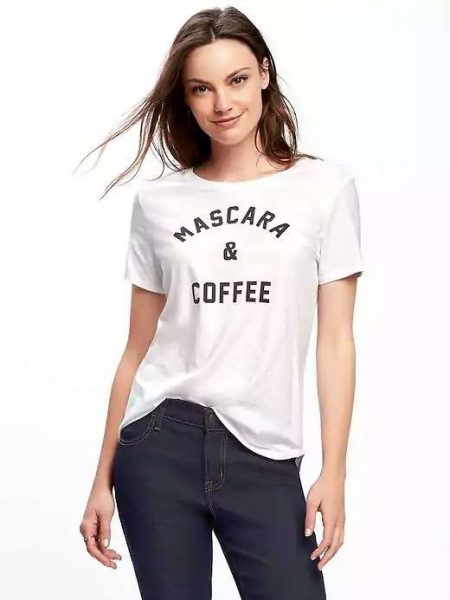 When the age of 30 is approaching, you may begin to feel as though you have to throw out your wardrobe and start from scratch with a more "mature" set of outfits. The truth is you really don't have to stop wearing your favorite fashions, like tanks and graphic t-shirts, once you hit a "certain age." You can continue to wear what you love without looking or feeling silly, and here's why.
Funky socks: You can jazz up even the most formal outfit and show some attitude at any age with novelty socks. Why not mix and match them while you're at it – after all, it takes all the stress out of finding a matching pair. Right now we're loving Keysocks. 
Graphic tees: Who said you were too old to wear graphic tees? These are timeless staples to any wardrobe. Check out ShopBetches.com for cool and funny inspiration. You can do your own think or get shirts to match with your other 30+ friends.
Tank tops: You are definitely not too old for tank tops. You can rock them in all kinds of colors and patterns and why not get a little bedazzle going at the same time?
Over-sized sunglasses: Whatever the shape of your face, you can always find a pair of oversized sunglasses that will flatter you. You can still go for that glamorous, movie-star look over thirty.
Hoop earrings: Every woman's staple accessory, hoop earrings go with just about any outfit. What's more, they accentuate your face and they come in a range of sizes and designs.
Trench coat: Trench coats of all lengths and style are cool even for over-thirties. Just ask Natalie Portman, Charlize Theron, Kate Beckinsale, Kate Moss, and Kim Kardashian.
Leather jacket: Every woman, whatever her age should own a leather jacket. Whether you prefer the biker's style zipper jacket, a flight jacket or a longer design they can be equally flattering.
Women's overalls: You want to look casual in denim? Overalls are the way to go. They're great in the summer time with tank tops or crop tops and can work in the cooler months with a colorful shirt or knitted sweater. 
High heels: As long as you are still fully able to walk in them, there's no reason not to wear heels. Stride out with pride ladies!
Vintage jeans: Add a cool shirt, blazer, and sandals and you good to go on a shopping spree and casual brunch with your girlfriends.
Ankle boots: Booties are great for all seasons. Peep-toe lace-up booties are ideal for spring and summer while you can feel cozy in fleece-lined ankle boots for fall and winter.
Short dresses: If you're going out for a night on the town, why not wear a short dress? They're good enough for Alexa Chung, Miranda Kerr and Mindy Kaling.
Here are just a few ideas to help you with your 30+ wardrobe. But ladies don't forget, the important thing to remember is whatever your age, you can wear whatever you want.