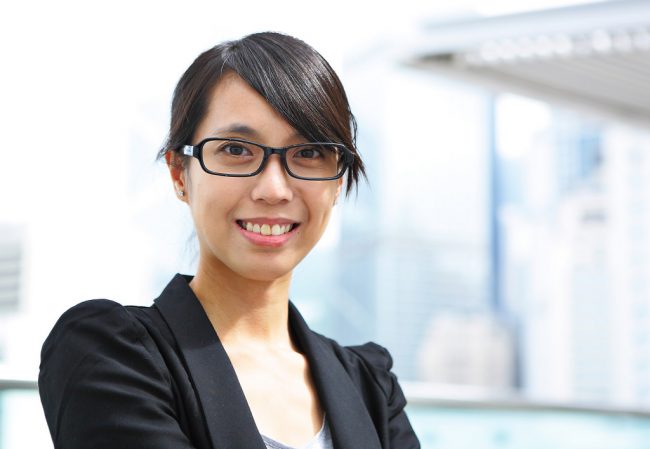 Image via Flickr by citirecruitment
When you're creating a business wardrobe, certain pieces should always remain in your closet. These pieces are business attire basics, perfect for mixing and matching, and will keep you looking professional throughout your career. Though trends change, these business styles are always appropriate for the workplace.
A Tailored Blazer
The first item in your business wardrobe needs to be a blazer that fits you like a glove. Choose a neutral color, like black, gray, or dark beige, and splurge on getting it fitted. Blazers are the ultimate piece in business attire, plus they're useful when you work in a cold office. You can dress up most outfits by adding a blazer, making it the perfect jacket to wear to an office party or on casual Friday.
Button-Down Blouses
Blouse designs go in and out of style, but a well-fitting button-down blouse will always look elegant and professional. Slowly fill your wardrobe with blouses of different colors so you can spruce up any black or gray work attire with a pink or green shirt. Shop to find blouses that combine a youthful style with a professional appearance.
Dress Slacks
The perfect pair of dress slacks is hard to find, so when you discover good deals on them at JCPenney, buy them immediately. You'll use a good pair of slacks for years, which is why it's always a good idea to have several pairs. Aim for at least two pairs in black, gray, and beige so you can more easily mix and match your business wardrobe.
Knee-Length Pencil Skirts
Like blouse styles, skirt cuts go in and out of fashion very quickly. Pencil skirts that fall to the knee, however, will always be appropriate and fashionable in a business setting. These skirts look great with your button-down blouses tucked into them, and you can use Aeropostale coupons to find both types of clothing at a good price. These skirts also complement your blazers very nicely. Because they're always in style, you can find them consistently at your favorite retailers.
High Heels
A comfortable pair of pumps with a heel between two and three inches high looks chic and professional. Choose a pair in black or tan with a thicker heel (not a stiletto) so your feet remain comfortable throughout the day. High heels elongate your legs in your slacks, and they add a bit of oomph to your pencil skirts.
Low Heels
You can't wear high heels every day. That's why a pair of low heels is the last business wardrobe necessity you need in your closet. They look professional and add a bit of height, but they give you the leeway to walk laps around the office.
One last thing: keep replacing these items when they start to look worn. One of the easiest ways to stop looking professional and start looking shabby is to let your clothes get threadbare, or to wear them even when they've stopped fitting correctly. Stay chic by keeping your wardrobe updated.