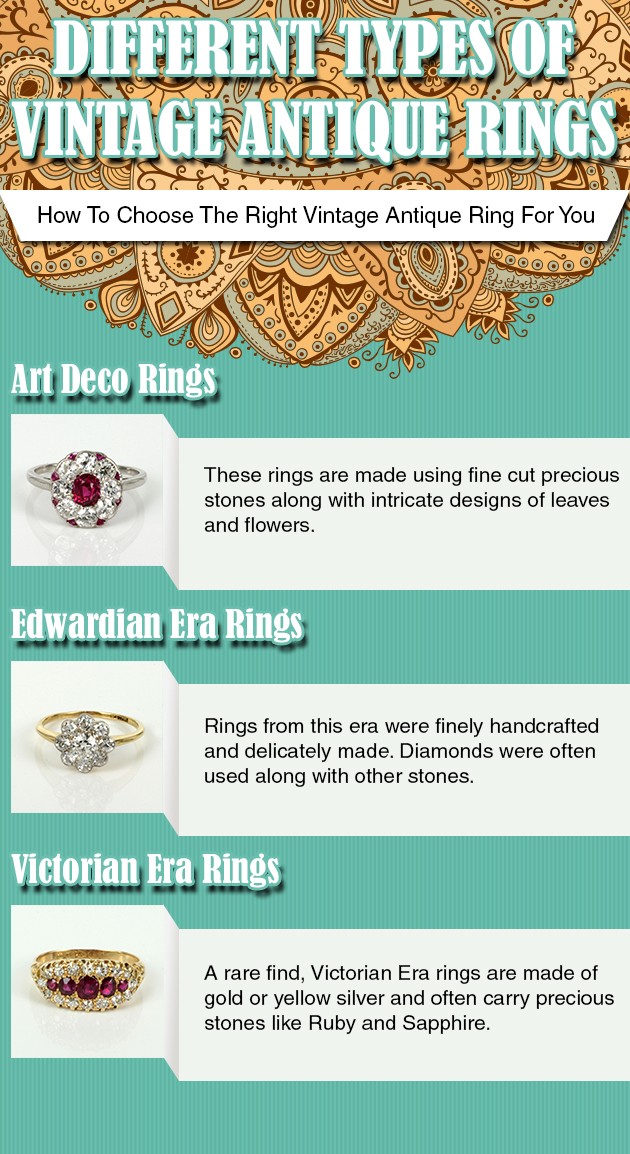 We always look for ways to express love and affection. Of course, nothing beats a meaningful "I love you," punctuated with a kiss or a hug. Still, you cannot discount the glory, beauty, and depth of an antique piece of jewellery – a unique piece of wearable historical art.
When my brother finally told me he was proposing to his girlfriend, I was speechless. For the "average" guy, becoming engaged is significant, but not life altering. My brother– handsome, quiet, smart and dutifully employed – has never been engaged or married. Clyde's had long-term relationships. He's even lived with his college girlfriend Anna for 15 years. They're still friends, but she's happily married to someone else, with two teen sons. Clyde's the guy everyone wants to "set-up." For years, he's been everyone's go-to single guy and a compliant escort to dances, events, etc. And while he's incredibly youthful (we're twins but he looks like he could be my son), he's 50!
My husband and I met a parade of lovely women, but I felt a pull in the heartstrings when he introduced us to the equally youthful Joy, a widow, grandmother and is 10 years older than Clyde. She's been married, literally, right after of high school the day after her graduation. Her husband was a teen too and without money. She never had an actual engagement ring, just a tiny promise ring now bent and discoloured, but it could still be worn as a necklace once Clyde got her his ring. When Clyde asked me for my help – Joy and I totally hit it off– I was more than happy to comply.
He left the initial planning up to me and so I planned an afternoon of it. We had spent many a childhood weekend at The Queen Victoria Building so I centred our shopping excursion around it. I drove into the city and to Clyde's place in CBD. He was surprised when I suggested walking. He pointed out he was at the point where he takes QVB for granted. "Don't," I told him cryptically and took him to the Tea Room. He said it made him feel like he was 11 years old again. I urged him not worry, and started asking him all kinds of questions about Joy. My instincts were good – she loves vintage jewellery. "We," I announced, after tea service was over, "are going to shop now at Kalmar Antiques," I told him about how it's an amazing store that has provided me with some of the best retail therapy. I was absolutely confident that not only would he find what he was looking for, but that he would have plenty of choices with which to make his decision.
We were warmly welcomed when we got to Kalmar and I could see Clyde's shoulders relax. He looked at antique diamond rings from the Art Deco period as well as Victorian and Edwardian. We had so much fun, and I especially liked that I got to put the rings on to be the "model." I didn't even need to remind him that Joy's favourite clothing colour choice is navy when he was looking over at the selection of Edwardian rings possessing the beautiful combination of diamonds and sapphires. "I don't want something plain," he said. "Oh, don't worry, that's why I took you here," I responded.
His first choice was a band from the early 1900s that had a delicate hand-carved scrolling and a little diamond at the centre flanked by two sapphires. We loved it, but the ring needed to coordinate with a band. I caught my breath when I saw the 18CT and platinum, emerald-cut sapphire, surrounded by a square of 12 diamonds. "Are you sure?" I asked. "I am," he replied. "About the ring… and her."
As we left, he beamed. He's almost always content, but what I saw that day was profound happiness. He shared to his soon-to-be stepson that he will propose to his girlfriend when she returned to Sydney from uni in England. "What are you going to tell him?" I asked. Clyde smiled, "Shop now at Kalmar Antiques!"
I know it sounds like I'm patting myself on the shoulder, but I was very pleased my plan worked out well. And yes, Joy said "yes." In fact, she said, "Yes, yes, yes."