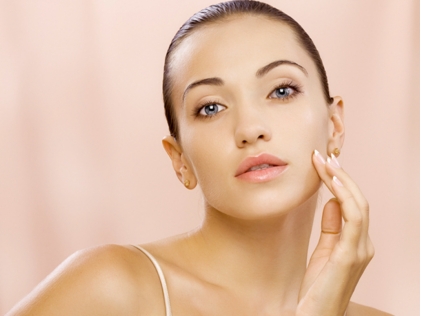 We've all heard the word "Botox" before but what does it mean? These cosmetic injections have been used for years to treat a variety of medical issues and are a fast and easy treatment that offers incredible results. Studies have shown that Botox can treat a variety of ailments that include an overactive bladder, excessive sweating and migraine headaches. But by far, its most popular use is as a cosmetic procedure to reduce or eliminate the appearance of fine lines and wrinkles.
If you're interested in obtaining cosmetic injections, you'll be happy to know that the process is over in a quick pinch. The formula will be injected directly into the muscles of the area that you want treated. This will minimize problem areas like the frown lines between your eyebrows, deep creases in the forehead and the crow's feet around the eyes that naturally appear as you age. It has also been shown to be an effective treatment for reducing the smile lines around the mouth and may help some to lift the center portion of their upper lip. For all these reasons and more, Botox is a miracle worker.
The procedure is fast, easy to do and relatively discomfort-free. Patients will often feel a small sting or a slight burning when the injection is administered and may have some tingling for a few hours after, but it is fairly minimal. Physically, some redness and a very slight swelling at the site of the injection may be present following treatment. A reduction in the appearance of your wrinkles will be noticeable immediately after, but the results will become even more obvious during the weeks and days following the procedure. The effects will last for months and regular Botox treatments can be administered to keep you looking your best.
Did you know that Botox is sought out in the United States approximately three million times every year? It's also performed on men and women of any age, most often for those between the ages of 40 and 60 years old. Its popularity is probably due to the fact that it is a safe and easy way to get fast results. This treatment boasts an 80 per cent success rate for patients that will see the results they wanted in a week or less. For those clients whocontinue to get regular injections,they often notice that their wrinkles begin to become much less noticeable. It is believed that the relaxation of the muscles caused by Botox "re-trains" the skin not to form your wrinkles again.
This outpatient procedure is entirely non-invasive. The injections are administered quickly in the doctor's office. Clients are then able to return to theirnormal routine immediately without any down time. Your results will typically last for approximately four to six months before they begin to wear off. Injections can be administered again, as soon as the effects begin to fade. If you're interested in obtaining this procedure, look for a reputable clinic with an impressive track record. If you're in the greater Toronto area, Skin Vitality has several locations in both the downtown core and outer suburbs and states on their website that they've injected over one million patients in the last year, making them the most popular Botox provider in Canada. (Go to Skinvitality.ca/toronto/toronto-botox to find out more about their rates and physicians.)But no matter which clinic you choose, you'll want to go a company that has a great reputation and a long history of administering Botox to clients so you can get great, long-lasting results. A small change to your physical appearance can work wonders on your self-esteem. Consider getting Botox today.