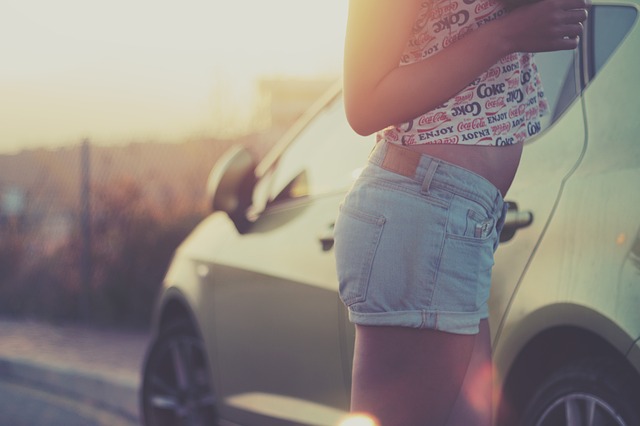 As the cooler weather is coming in this fall, I'm sure that we are all busily storing away our summer wardrobes (unless, like me, you are still dealing with 80 degree temperatures down south). But that doesn't mean we should have to be finished with every summer favorite.
Personally, I think crop tops look adorable. Even more so in the fall. Without further ado, here are a few ways you can continue to be the cream of the crop (I'm lousy at puns, aren't I?) all the way through fall.
High waisted skirts with tights
Nothing screams autumn like a skirt and some tights. Why not give that skirt a high waist and pair it with a long sleeved crop top? Not only will you look absolutely adorable, you will have a touch of that edgy look that everyone is going for these days!
Cropped jackets
If you're looking for something a little more casual, try out a cropped jacket. You still get the extra warmth on your arms and you look fabulous. Not to mention, they are perfect to wear over other tops without people telling you to either wear a crop top without something under it or don't wear one at all.
Wear over a long sleeved shirt
Despite people saying such things, there are really plenty of ways to wear crop tops over other tops and still look fashionable. Try wearing a fancier or patterned crop top over a solid, neutral colored top or a solid colored crop top over a patterned top. This one may require a little more playing around with, but when it is pulled off correctly, it looks spectacular!
How do you wear crop tops in the fall? Let me know in the comments below!