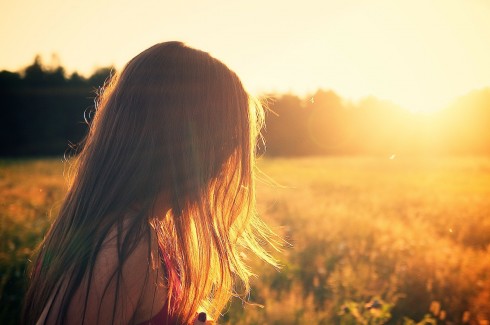 While most of us probably look at the 80's as a fashion disaster, I have to admit that a few of the trends were actually kind of fun and fashionable. Once you push away some of the more outrageous hair and jewelry, that is. With many retro trends coming back today, I thought I'd share a few 80's trends that I happen to love.
5.) Blazers with shoulder pads
Now, t-shirts with shoulder pads strikes me as a bit ridiculous, but one has got to admit that a well worn blazer or business suit with shoulder pads actually looked sharp and fashionable. Sure, sometimes things got a little bit crazy with the loud prints and neon, but when done right?
All I can say is that I wouldn't mind this part of the shoulder pad trend coming back.
4.) Oversized tops
This one has actually been coming back and I find it exciting. While I'm more comfortable in clothing that is a little more fitted, I have to say that oversized tops look fabulous–especially with a belt at the waist. Apparently I'm not alone in thinking so, either.
3.) Fingerless gloves
I have loved fingerless gloves since I was a kid. Perhaps it was because I felt pretty powerful while wearing them or because I could keep my hands warm and still have use of my fingers. Either way, I've always found fingerless gloves to be a really neat accessory, especially for the fall. Knit, leather, lace. . .they still seem to come in every possible variety!
2.) Tropical prints
Before I go much further here, I have to say that I'm biased. I come from Florida and have an unhealthy love for the beach and palm trees. Therefore, it is safe to conclude that my love for tropical prints may be a tad bit opinionated. At least I can say it's a fun and relaxed look.
1.) Neon
Apart from the big hair, this is probably the fashion trend that the 80's is best known for. Sure, sometimes the use of neon can easily become excessive, but it's so fun and exciting. We could all use a little pop of color in our closets anyways, can't we?
What are your favorite 80's fashion trends? Let me know in the comments below!