Best All-Round Winter Creams for Mature Skin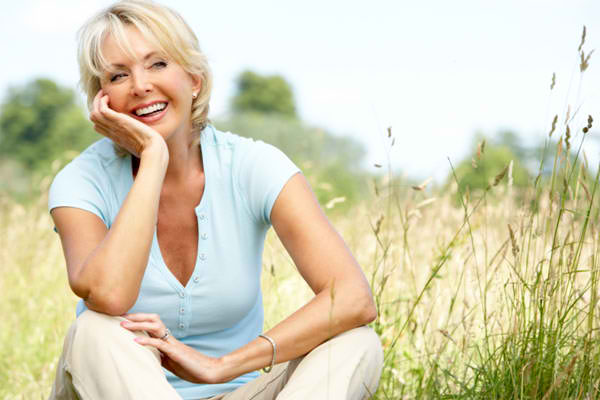 It's going to be that time of the year soon, when most women, regardless of their skin type, will start complaining about the dryness in their skin, and face the uphill task that keeping our skin soft, supple, and glowing seems to be in winters.
Matters are worse when your skin is already dry and mature. Though after a point it matters less and less if we had oily, dry, or combination skin in our younger years as all skin types get sapped of moisture and elasticity which leaves us at the mercy of cosmetics. It's important therefore to choose the right kind of creams to win back the hydrated and healthy look for the cold months.
Here are some of our top picks in no particular order.
No7 Protect and Perfect Intense Day Cream
Price: $22.99 (50ml)
From the British company Boots comes this amazing cream that gives your skin everything it needs and that too at a great price.
The cream moisturizes deeply, which is what aging skin needs and especially so in the winters. But despite that the cream is lightweight enough not to leave an oily film on your face. The SPF 15 gives you added protection from the sun.
The cream also prevents further lines and in younger women, aging. This is achieved via its formula that contains pro-retinol complex, credited with firming the skin's structure and preventing sagging ad wrinkles.
So this is not just a moisturizer, but also an anti-aging cream with UV protection that leaves your skin feeling supple but not oily.
Aveda Green Science Firming Eye Creme
Price: $47 (15ml)
Eyes need special attention as one grows older. The area around the eyes is super sensitive and also not surprisingly the first to show signs of aging. Also, later on it bears the most brunt of advancing years.
Apart from never wearing eye makeup to bed and wiping away your makeup with baby oil, you need to also moisturize the area around your eyes enough to keep it looking bright and smooth.
This firming eye crème from Aveda is made of organic ingredients such as Lady's thistle, organic argan oil and cactus formula. The inclusion of buckwheat-based wax helps in not just moisturizing the delicate eye area but also combats puffiness and dark circles.
As a result your eyes look bright and fresh. The product also claims to reduce fine lines but it's not a claim we are in any position to support or disprove.
At $47 per 15 ml this crème isn't exactly cheap. However, considering how little one needs to use eye crème, chances are this will last you the entire winter. A worthy pick, in our opinion.
Cetaphil DailyAdvance Ultra Hydrating Lotion For Dry, Sensitive Skin
Price: $11.69 (43ml)
This little wonder is a must-have for all those combating dry skin in winters. When your skin is mature, it's even more sensitive and needs to remain hydrated at all times.
This is a long-lasting lotion from Cetaphil, a name renowned for its wonderful skin products. It keeps skin moisturized the whole day, which is perfect for those who don't have the time to reapply the lotion after every few hours. And that makes it just what you need to keep your dry and mature skin hydrated all the time. It is light-weight, suits all skin types, and is recommended by dermatologists.
Clinique Moisture Surge Intense Skin Fortifying Hydrator
Price: $38.50 (50ml)
For some intense action, you need a cream stronger than others. This product by Clinique, though on the expensive side, gives dry and mature skin the support it needs in terms of intense but oil-free moisture. Also, a little goes a long way with this cream so a 50-ml jar may well last you the whole season. Those who want to play safe can go for a smaller quantity.
The moisturizer is supposed to be applied twice a day on the skin, the progressive use of which leads to overall brightening of the face and firmer looking skin. This is in addition to keeping the skin soft and hydrated all day long. Some have even claimed this cream has made their face plumper. It suits all skin types and creates a barrier between the skin and the external irritants, thus keeping the skin protected and glowing.
Olay Total Effects 7 In One Moisturizer Plus Mature Therapy
Price: $21.99 (50ml)
Another high-scorer on our list is this very trusted and popular moisturizer from Olay.
Apart from fighting the "seven signs of aging," as claimed by Olay, this cream also aims to fight the negative effects of menopause on the skin with intense moisturizing. Intense, but not oily; in fact, you are left with an almost silky feeling, presuming your skin is not in too bad a condition.
Without sounding as a cheerleader for the company it has been my experience that this cream does leave the skin looking remarkably improved. I know a number of women who swear by it and have similar experiences.
The cream also gently exfoliates the skin to reveal fresher skin underneath, imparting a slight glow that stays on if you continue using this cream.
All of the above makes it a great go-to cream for mature women, especially when the mercury is dipping and the skin needs something special.
Conclusion
The market is flooded with creams that promise to fight aging and firm up dry and older skin. To this effect, the taller the promises the higher the price tag. In my humble opinion, no cream is worth spending a fortune on. $50 per decent-sized tube/jar is where I draw the line. Do your research before buying any cream, and even better get your hands on a freebie sample, especially if the cream is on the pricier side. Give the above a try and let me know how it goes!