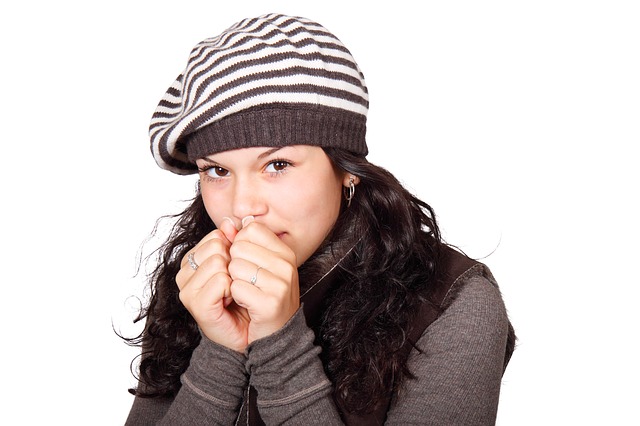 The change in trends can be so expensive when you have to dish out cash on new pieces each season to keep up. However, one cheaper alternative to keep up with the Jones's is by staying up to date with which colors are trending each season. Take the mothballs out of the closet, ladies! You could be wearing what you already have.
Oranges
We'll be pulling out more orange than the pumpkins this fall! While muted oranges have always been a fall favorite of mine, the orange life is definitely taking over this season. Whether you're rocking a bright, citrus pop of color or going for a more toned down look, you can't go too wrong with a well placed touch of orange this fall.
Besides, it's a great way to make your casual outfit look a little more fun.
Reds
I've always thought of red as a wonderful color for the cooler weather. You don't just fit in with the changing scenery–you stand out. If you really want to pack a punch this season, ditch the little black dress for a sexy red shade instead.
When it comes to dressing up, a muted red is one of my favorite ways to go. It's bold, daring, and utterly darling.
Wines
No one under 21 here. Just kidding! Whether you're looking for a top with a little pizzazz, a gorgeous new pair of jeans, or an accent piece with a pop of color, the wine family is the perfect place to go this fall.
Personally, I'm in love with this color. It practically dresses itself up. Besides, not much beats a wine colored scarf on a black and white striped top.
Pastels
Unleash your inner little girl! If you're going for a softer touch this fall, you're in luck. Pastels are in, giving us a wide range of light and simple colors to choose from. Bold looks are amazing, but there is a lot to be said for how chic pastel can be.
I love lighter clothes and I rarely wear them during the fall season. This year I'm definitely going to be mixing some pastels into my mostly dark wardrobe.
Blues
Blues are so versatile and provide a wide range of shades to choose from. Mixing and matching with the other colors on the list isn't hard at all!
I was honestly shocked when I found out that blues were trending this fall, though. I can't say that I'm displeased, but when I think of fall, my mind automatically goes for all of the warm colors. It's nice to see that things are shaking up a bit!
Grays
Grays are, by far, one of my favorite parts about this season. From knits to wraps, skinny jeans to silky blouses, almost anything you want to wear can be found in a gray shade. Not to mention, it's another really versatile color that can be matched with many of the colors on this list.
Me? I'm going to be rocking my gray skinny jeans all season.
What about you? What colors are you going to be rocking this season? Let me know in the comments below!