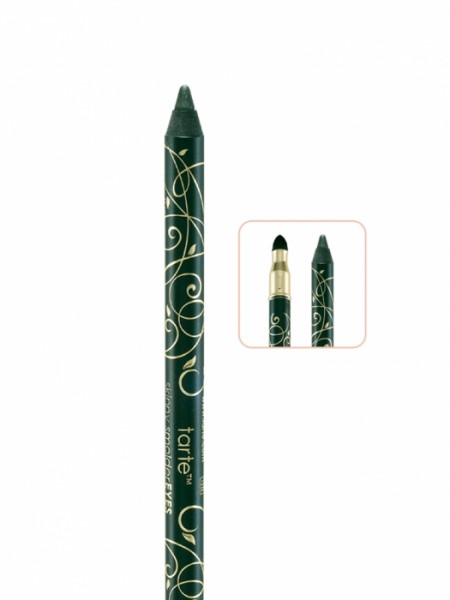 I love Tarte. They are my all time favorite makeup brand. Last year I fell in LOVE with their smolderEYESâ"¢ Amazonian clay waterproof liners. I have two of them and when I need an eye-liner? I reach for those babies. They're just about perfection.
But. I'm here to talk about the ALL new product from tarte. They've just launched their spring line and mama mia it's freakin beautiful.
They trimmed down their beautiful smoulderEYES liners into a brand new skinny pencil that is just as amazing as my former (and current) love. You can do just about anything with these pencils. From cute to sultry.
tarte is offering a wide range of utterly gorgeous Amazonian clay shades for us to choose from. All you have to do is glide them along our lash lines. The result? Smooth, rich, color that you can define with the built-in smudger.
I love how long lasting these beautiful little eyeliners are. They do their jobs so well and your eyes look awesome afterwards. The application is so easy and the Amazonian clay will not only nourish your skin, but it will also create a beautiful effect for less time and work.
You can find these products at Tarte.com