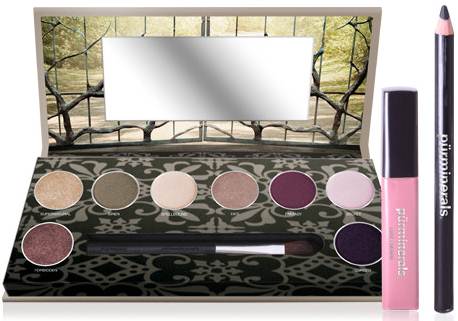 I'm a huge reader and I read alot of YA fiction. So imagine my surprise when I received a pitch informing me that Pur Minerals had just launched a brand new makeup palette inspired by the Beautiful Creatures book series. I read this series over the past few years and fell in love.
If you're a fan of the series (like me) or you just love makeup (also like me) then you'll ADORE this new palette. Pur Minerals is such a divine makeup brand and they put their touch all over this palette and the result is perfection.
One part dangerous and one part enticing this palette is inspired by the highly anticipated, upcoming film Beautiful Creatures. Are you feeling light or dark tonight? You can choose with eight otherworldly eye-shadows, one sultry eyeliner and one luscious lip gloss.
Whatever your current mood or whim you can, claim your look with this limited edition supernatural collection that you DON'T want to miss. The colors are vivid and so perfect for any look.
Available via www.purminerals.com while supplies last for $39.00. Hurry and pick up your pallet today! You can also check out purminerals.com/beautifulcreatures for inspired looks, games, and a chance to win a trip for two to Hollywood!
The product for this review was provided to us free of charge for the purpose of product testing. This does not effect our opinion of the products in any way. We only write about products we personally like and use, regardless of how they were acquired.