I've been using Secret deodorant since I was in middle school. They will always be one of my favorite brands and I am SO thrilled that they are supporting Alicia Sacramone in her Olympic comeback journey as she chases her dreams.
Secret Deodorant is a brand that supports fearless women and they are so honored to be sponsoring her! We are thrilled for both Secret and Alicia. They have a new deodorant celebrating Alicia and we are so excited for it! You can find the deodorant in stores nationwide.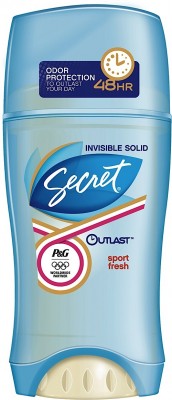 Since we at The Fashionable Gal are HUGE supporters of P&G we wanted to share this awesome  behind-the-scenes video so that you can get to know more about Alicia! She shares her experiences, her fearless comeback, training routines, and what drives her  to overcome challenges!! Be sure to check out the new Alicia Sacramone app on the Secret Facebook page for more info!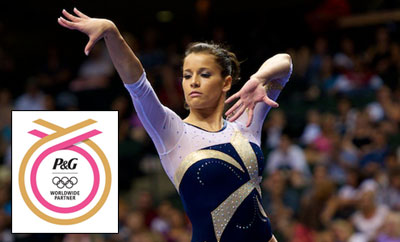 Alicia, the most decorated U.S. gymnast in the history of the World Championships, retired after the 2008 Beijing Olympics having won a silver medal, returned to competition in 2009 and despite setbacks from injury and surgery, has continued her training through today. On a daily basis, Alicia faces the stresses of intense training, workouts and physical therapy along with the pressure of competing on the world stage as she approaches the London 2012 Olympic Games gymnastics trials, beginning on June 28th.
We are following Alicia and Secret on twitter and you should too! Who knows? There might be some fun surprised along the journey! @SecretDeodorant and @ASac3.