Lingerie please has an awesome new collection of products in for spring. Everything from bras to swimwear they have it all! And all at affordable prices you can't beat!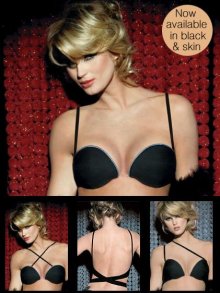 They sent me out the multiway bra to review and I was really surprised at just how versatile this bra is! It can be worn in over one hundred ways and has three straps that come with it so you can wear it as a regular bra, as a strapless bra, or anyway you want! And you don't have to worry about straps showing!
The bra is really sturdy and is actually very comfortable. When the brand says that it gives you great cleavage they mean it! It does a great job of pushing up your cleavage, but you can't even tell that you are wearing a pushup bra. And that my friends is a huge accomplishment on their part!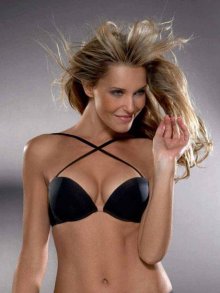 I have always been a fan of Lingerie Please, but I love them even more now that I found out about this little beauty. I plan on ordering two more bras in white and nude. This is officially my go-to bra and it will be your favorite bra too once you check it out! If you would like to try a multi-way bra then go with this one. It has a perfect fit, feels great, looks great, and is affordable.
If you are looking for multiway bras or even sexy lingerie then check out Lingere Please I promise you that you will not be disappointed!
*Sponsored, but my opinions are 100% honest and true! How could I lie about such an awesome company?