When Earth Brands offered me a chance to review a pair of shoes from their Spring 2012 collections I jumped at the chance! I am a self-proclaimed shoe addict and when the shoes are natural and eco-friendly it makes all the difference to me!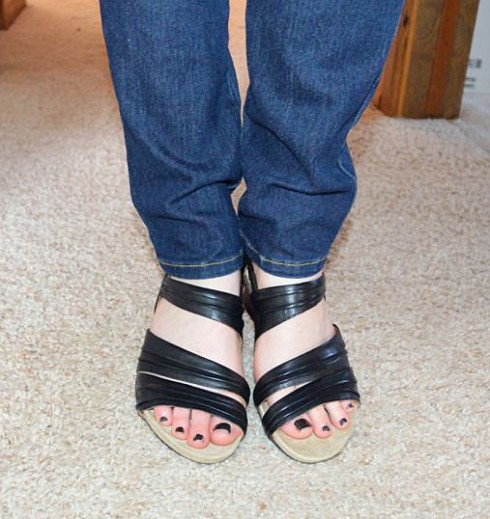 These shoes are sophisticated and under $100 and are complete with a comfortable heel that doesn't kill your feet! I love that they have a comfort foot bed to help re-enforce the arch. Not only are these shoes cute and comfortable and they have a great size range as well.
I chose The Largo to review. This lovely shoe is about 2.48″ in height which is perfect for someone like me who is 5'7. I spent some time on my feet while wearing these babies and they where completely comfortable. Maybe alot more so then your average heel as the leather is very soft and supple. They didn't rub my feet at all and I'm thinking that once I break them in some more I am going to have one awesome pair of heels! I do wish that the heels had a strap, but they are great just the way they are. 🙂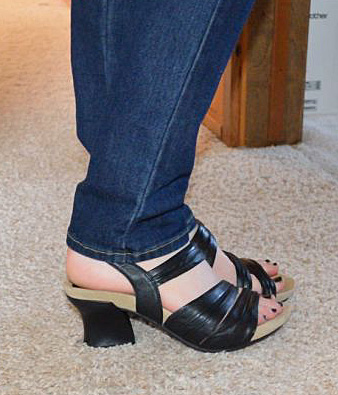 The heels are really solid, but at the same time feel so light. It doesn't even feel like I am wearing heels at all!
I can't say enough good things about these shoes. I am looking forward to wearing these shoes all spring and summer long. They are perfect for any occasion.
Earth Brands has a ton of other shoes in their Spring 2012 Collection and there is one for any occasion whether that is hiking or a wedding. Be sure to like them on Facebook to stay up to date on great contests and more!
*Sponsored, but my opinions are 100% mine.