If you haven't noticed, I'm the biggest green freak around. Which is why I am completely and utterly in love with Gaiam. Their new spring collection is utter perfection. It features soft sleep wear, flirty dresses, and light spring sweaters. We are completely in love with every single product in the line.
My personal favorites from the collection are the Striped Bateau Top and the Trapeze Top. Both of these tops are simply perfect for spring.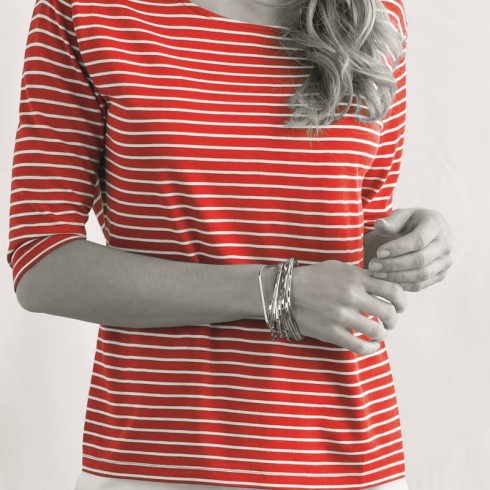 The Striped Bateau Top is my favorite of the two. It's soft and fits me perfectly. It's semi-fitted without being I love that I can wear with a belt or without. It washes up beautifully and is so well made.
One of my favorite trends this year is the maxi skirt, (Besides the colored denim trend that is!) and I've worn this top with one of my maxi skirts and everyone loved the look. I also love to wear this top with jeans and some rocking heels and it achieves the look that I am going for. Classy, but stylish. This top is officially one of my favorite tops of all times and it really is perfect for spring.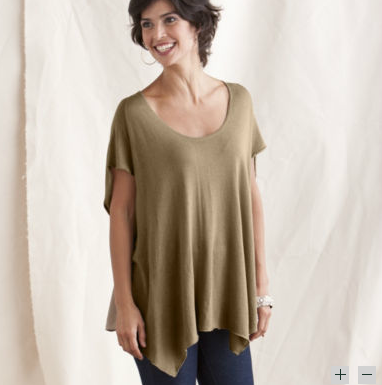 I also love the Trapeze Top it is perfect with leggings or skinny jeans. It's lightweight and perfect for spring. I love the silky feel that it has too it. But my favorite part? It can be worn in summer and winter.
If you aren't convinced yet that Gaiam's products are fashion forward, perfect for spring, and well worth the money then I don't know what will convince you! Be sure to check out the rest of Gaiam's spring collection at- www.gaiam.com
*Sponsored, but my opinions are 100% honest and true! How could I lie about such an awesome company?