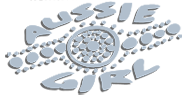 When Aussie Dogs contacted me and asked if I wanted to host a review and giveaway I accepted because one I wanted to test out a pair of boots and two, I wanted to give my lovely readers a chance to win a pair of their own.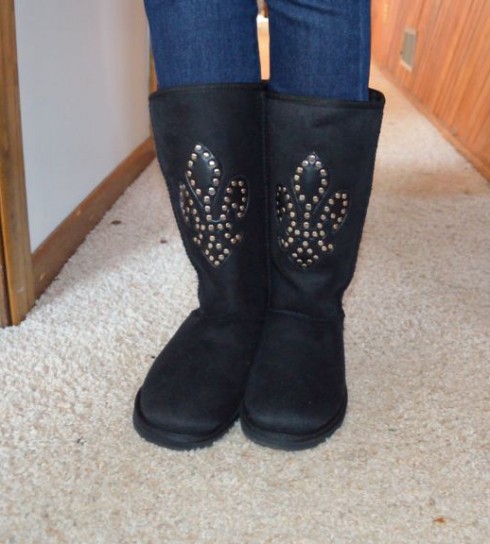 I was sent the Aussie Girl Girl Fleur de Lis Boots and I am in love with them! They are so soft and are perfect for a day when I don't want to wear my heavy pair of winter boots. I really hate winter boots and I hate winter, so it's nice to have a cute pair of boots to wear!
I didn't find that *cough* my feet sweat in these, which I thought was awesome since usually fuzzy boots leave your feet drenched in sweat. I do wish that they had a bit more padding at the bottom though, but other then that they are great boots!
My favorite part? The design. I loved the Fleur de Lis on the boots. It's a cute touch I think. Well, of course I think that! I love anything that has a Fleur de Lis on it. 😉
I'm really pleased with these boots and I am also in love with the rest of their products. The ankle heeled boots are simply adorable and I think they need to find a home in my closet. 😀 Aussie Dogs has awesome products and I'm thrilled with how fast they ship.
Come back tomorrow for a chance to win your very own pair of Aussie Girl Fleur de Lis Boots Can't wait that long? Then buy a pair at the featured link! 😀
*Sponsored, but my opinions are 100% honest and true! How could I lie about such an awesome company?