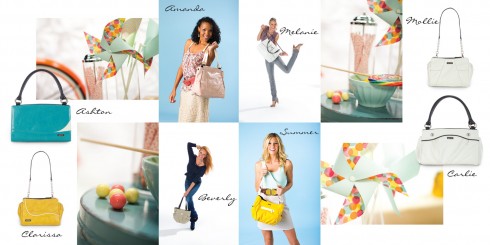 Miche has a new spring collection out and it is called "Sweet Temptations". I think that the name is 100% appropriate considering that it is taking all of my will power not to buy every single shell that they have created!\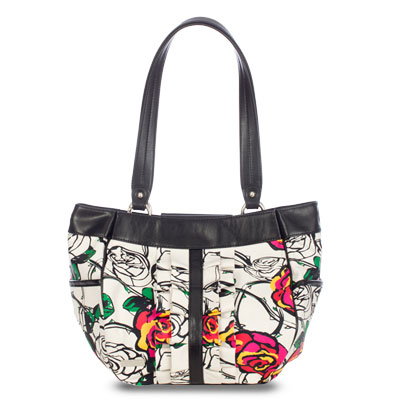 If you aren't familiar with Miche, then here is a quick refresh for ya! Miche Bags are interchangeable, affordable, handbags. They sale several base bags that you can buy as well as a multitude of adorable shells. Miche bag are literally the only bag that you will ever need! When you want a new look just change the shell!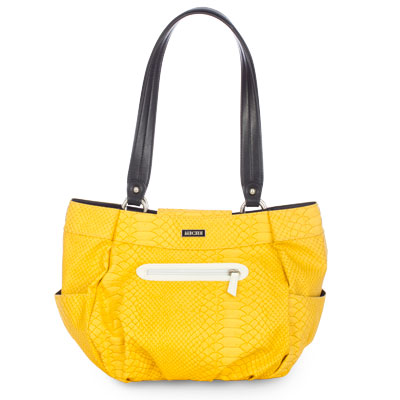 If reading that isn't making you drool then I don't know what will. Miche's products never disappoint and I am thrilled with their spring collection! They sent me the Ivy and the Summer shells to review and I am in l.o.v.e with them both.
The Ivy reminds me of a almost gothic print which I love and adore. It's quite festive and fun. This bag screams spring and I love the roses. They add just the right rocker chic look in my mind. 🙂
Summer is a yellow snakeskin patter shell that is bold and on fire! It is my favorite of the two and it also screams SPRING IS HERE! It adds color to any outfit and I am so happy with it.
Like everything else Miche creates these are both well made and sturdy enough to hold all my junk. I love both of the shells, but the yellow wins for me simply because it is yellow. And who can resist a yellow handbag?
I love companies that give back and Miche is doing just that by funding school's in Africa. You can donate to this great cause here. We have so much so why not give back a little?
Be sure to check out the rest of the Sweet Tempations collection at www.michebag.com and be sure to let me know what shell is 100% you!!
*Sponsored, but my opinions are 100% honest and true! How could I lie about such an awesome company?