This New Year, make an exercise resolution you can keep with Mama Mio's Bootcamp Kits. By setting aside just four minutes a day, these exercises work with Mama Mio's best products to give you the perfect boobs, tummy and butt for the New Year.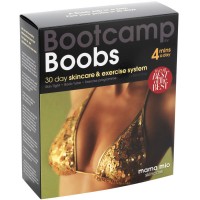 Bootcamp for Boobs ($85): Boost your chest, lift your boobs and define your cleavage while keeping your skin firm, youthful and fit. This support system is perfect for holding your boobs up so sagging will no longer be a concern in the New Year. This kit includes a bust-perking work out along with two of Mama Mio's most popular products, Skin Tight and Boob Tube.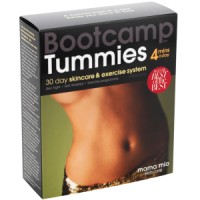 Bootcamp for Tummies ($99): This amazing way to tackle tummy flab will deliver results in just 30 days! Your tummy will be tighter, flatter, and smoother while giving you a more defined waist. These effective exercises and products will rid you of that stubborn tummy bulge you couldn't lose in 2011. This kit contains a tummy-tucking exercise along with Mama Mio's Skin Tight and Get Waisted.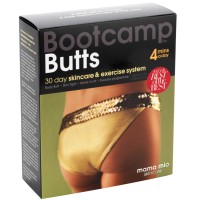 Bootcamp for Butts ($125): This combination of product and exercise will smooth, soften, tone, tighten, increase circulation and reduce the appearance of cellulite giving you a higher butt and thighs with less wobble. Who doesn't want a more impressive silhouette for the New Year? This kit consists of a butt-perking routine along with three of Mama Mio's best products, OMega Body Buff, Skin Tight and Shrink to Fit.
Bootcamp Kits are available online at MamaMio.com